Acne scars generally fall into two categories: Pigmented acne scars and acne scars that affect the texture or smoothness of the skin. Pigmented acne scars can come in shades of red, brown, or both. These acne scars are treated with two different lasers depending on the color and skin type of the patient. Most patients are able to achieve their goals for pigmented acne scars in four to six treatments.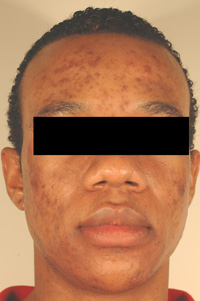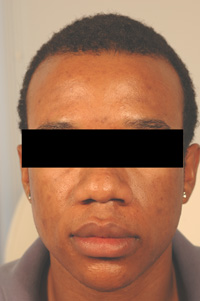 With acne scarring that affects the texture of the skin, much depends on whether or not the patient is choosing (or appropriate for) ablative acne scar treatments where downtime (time spent at home recovering) is involved.
For ablative acne scar removal procedures, most patients require an average of 3 acne scar removal laser treatments spaced 4 weeks apart.
For more severe acne scarring, more than three treatments is recommended for optimal results. To improve the texture of the skin for mild to moderate textured acne scarring, generally a minimum of six non-ablative (no downtime) acne scar laser treatments are recommended.
Acne scar laser treatments that do not involve downtime are safe and appropriate for all skin types. Research and our experience confirms that earlier intervention almost always results in improved outcomes versus patients that do not address acne scarring until later in life.
---