Despite melasma being a very common skin condition, there is no cure. Because the brown pigmentation associated with melasma is hormonally-generated, the condition does not respond or resolve in the same manner that other pigmented conditions such as freckles, sun spots, brown acne scars, and moles do.
Melasma treatment program – celibre.com/melasma
Schedule a free Melasma consultation – celibre.com/contact-list
Melasma before and after photos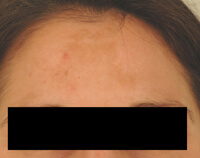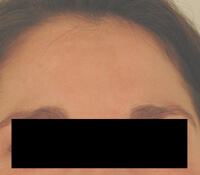 Although it may be discouraging to learn that there is no cure for melasma, there are definitely treatments to control and suppress it. The majority of effective melasma treatments are topical products (used on the surface of the skin) that use a combination of ingredients designed to fade and/or suppress the formation of new melanocytes – the cells that hold color. Most melasma patients have tried a variety of disappointing treatments before finding the one that they respond to.
At Celibre, we offer two melasma treatment plans. Although it is impossible to determine which plan a patient may respond to best, it is encouraging for our patients to know that there are options. Melasma patients must realize that their condition is considered chronic in nature. The goal is improvement and control through the use of effective products/treatments and diligent sun avoidance.
Lori Haney, RN, MEP-C
Certified Medical Laser Safety Officer
---