The answer to the question of whether or not there is any downtime for acne laser treatments depends on the type of laser treatment used. But before we go any further, let's discuss what we mean by "downtime" when it comes to acne laser treatments. Downtime refers to the potential for having to stay away from school or work because of recovery time associated with a laser treatment. In some cases, this downtime is necessary to remain out of the sun (with photo-dynamic therapy) and in other cases, it might just be because your face is red and you don't want other to know what procedures you are doing. In either case, it's the time required away from work or school necessitated by an acne laser treatment.
Most of the patients that go through the acne laser treatment program at Celibre medical choose "no downtime" acne laser procedures, including the Aramis, Medlite and Blu-U laser or light based treatments. Patients often choose this option because it allows them to go directly back to work or school immediately after their laser treatment with no visible signs of the lasers after the treatment.
Other patients choose the photo-dynamic therapy acne treatments because they are interested in a more aggressive approach to their acne condition. In this case, the downtime for the procedures is usually between 3 – 5 days.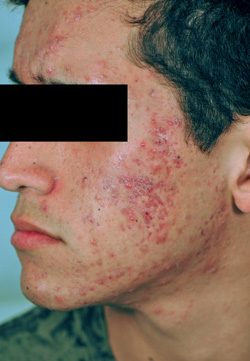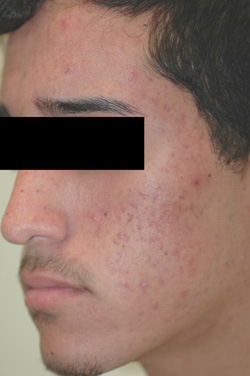 ---