In the recent past we have begun to hear more frequently from potential patients about tattoo removal creams (to be placed on the skin). While we understand that these tattoo removal creams exist and are being marketed, we have yet to find any scientific evidence that creams can succeed at removing tattoos.
The latest and greatest cream, the ElimaInk system, claims to be superior to lasers for removing tattoos. We are not sure of the exact ingredients that are injected into the skin, but believe the product may contain tannic acid. While we understand that this ingredient may be able to help oxidize tattoo ink, there have been concerns raised about how the "oxidizing" agent injected into the skin can affect the liver when it is metabolized by the body.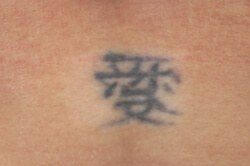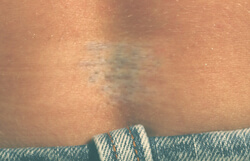 "Wrecking Balm" is another brand of tattoo removal cream. It does not disclose it's ingredients but the most telling piece of information about this product is the fact that it is not FDA approved. There are no studies to prove that it works and the product is sold over the counter.
The FDA's own website re: tattoo removal discourages anything that is used in the home as being ineffective and encourages patients to consult a physician about their tattoo removal. On the subject of tattoo removal, we believe that an FDA approval is the only piece of evidence that the tattoo removal treatment method is going to be effective and the only FDA approved tattoo removal treatments are lasers.
---