Both CO2 and Erbium laser resurfacing treatments are considered "ablative" procedures. This means that there is a certain amount of downtime involved for these invasive laser treatments. Generally, ablative procedures with longer downtime generally are associated with a higher potential for improved outcomes for conditions such as wrinkles, skin laxity, sun damage, and acne scars.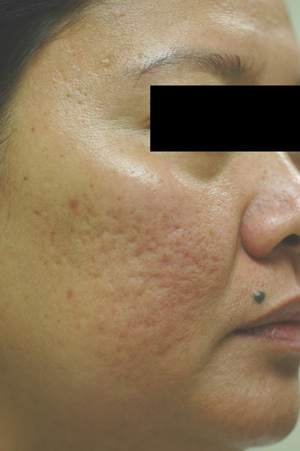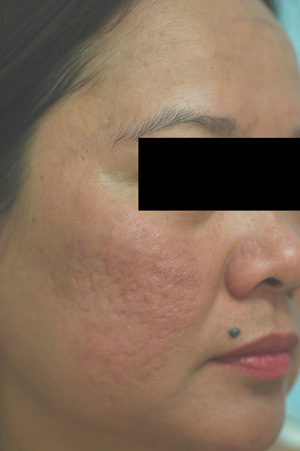 CO2 laser resurfacing is still considered the "gold standard" by many practitioners for ablative skin resurfacing. Most also measure the effectiveness of their own laser resurfacing treatments against the CO2 laser in order to set correct expectations or comparisons. Although the CO2 laser produces excellent, dramatic results, it also comes with longer recovery times, potential negative side effects and a higher risk for adverse outcomes.
Erbium laser resurfacing has been around for many years but is a newer technology than the C02 (Carbon Dioxide) laser. The Erbium laser is an ablative procedure and treats the same conditions as the CO2 laser. However, Erbium laser resurfacing has less risk for adverse outcomes as well as less downtime and recovery. For some medium to darker skin types, CO2 laser resurfacing is not appropriate due to the higher potential for scarring, hyperpigmentation, and hypopigmentation.
In our experience, Erbium laser resurfacing (MicroLaser Peel) offers good, consistent, and predictable outcomes with far less recovery time compared to the CO2 laser. For the majority of our patients, Erbium laser resurfacing is a safe and effective option. When we believe someone would benefit more from the effects of CO2 laser resurfacing, we are more than willing to offer that feedback.
---