Fake tanning products are contraindicated (not allowed at the same time) with laser treatments because the fake tanning products compete for the laser energy that is designed to be absorbed in other skin tissue rather than at the surface of the skin where the tanning products reside.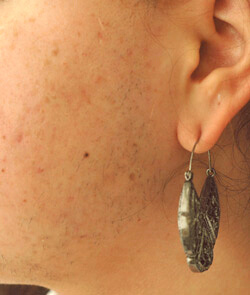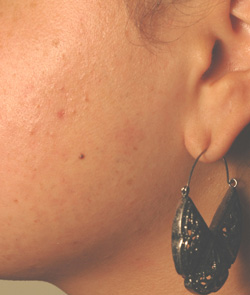 Our lasers are designed to seek out pigment (color) in the skin tissue such as that pigment found in the hair follicles, tattoos, sun spots, and acne scars. When a person uses fake tanning products (tanning lotions, Mystic tan, etc.) color is deposited onto the surface of the skin. The laser is smart but not smart enough to know which pigment to use as a target. When fake tanning products are used, laser energy becomes focused at the surface of the skin, rather than where it should be (tattoos, hair follicles, sun spots, etc.).
To be safe, it is imperative that one stops using all tanning products at least two weeks prior to a laser treatment and when there is no visible fake tanning product left on the skin. To proceed with laser treatment while using fake tanning products, one greatly increases the risk for side effects such as burns and discoloration.
Los Angeles laser hair removal and fake tanning, celibre.com/laser-hair-removal. Schedule a FREE Los Angeles California laser hair removal consultation, celibre.com/contact-list.
Los Angeles hair removal before and after pictures, celibre.com/laser-hair-removal-before-after-pictures-photos.
Lori Haney, RN, MEP-C
Certified Medical Laser Safety Officer
---