Most of us have heard the saying, "You can tell a woman's age by her hands." The older we get, the more we understand what this means. Changing hands are a result of a combination of factors including age, sun exposure and weight.
As we age, our skin thins. The fatty layer that supports the upper layers of skin can lose volume and the collagen and elastin that form the building blocks of our skin become less plentiful. Thinning skin combined with the loss of collagen and elastin leads to the appearance of pesky age spots (also called liver spots or sun spots). Q-Switched YAG lasers are an excellent answer to this common problem by resolving pigmentation as well as improving skin texture. These treatments are safe for all skin types and have no downtime involved.
Celibre Medical Age Spot Removal.
Hand Rejuvenation Free Consultations.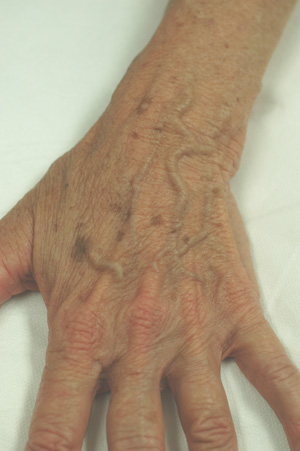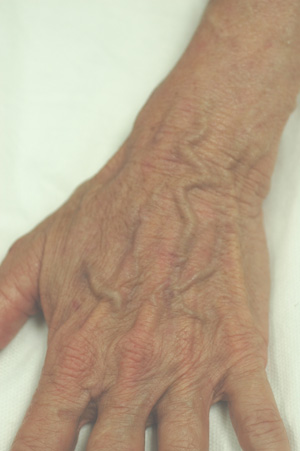 Laser Age Spot Removal Before and After Pictures
However, what can we do for our hands when we've lost volume? As volume is lost the hands start to show "ropey" looking veins and protruding ligaments. In addition, the voids between veins and ligaments become hollowed. Although lasers are great for getting rid of age spots, they are not so good at restoring volume. This is where dermal fillers come in. Restylane, Perlane, Juvederm and other dermal fillers can have an immediate effect on making hands look younger. By plumping the hands, filling voids and make the veins and ligaments less noticeable, we are able to turn back the clock on aging hands.
Celibre Medical Hand Rejuvenation with Restylane
Hand Rejuvenation Free Consultations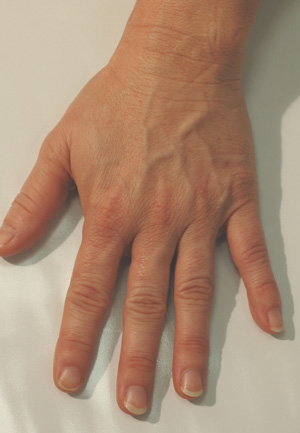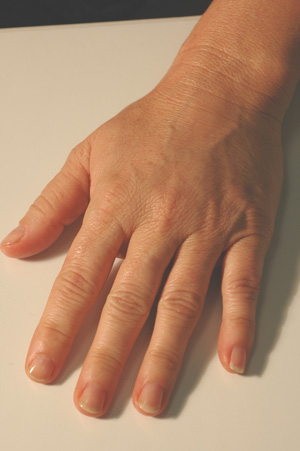 Restylane Before and After Pictures
Until recently, we had not been impressed with the techniques and products that were being promoted for injection hand rejuvenation. We have since found a much better way to use our dermal fillers (hyaluronic acids such as Juvederm, Restylane) to create a less expensive but still dramatic solution for the problem of aging hands. Injection benefits are immediate and outcomes continue to improve over a two week period. Results typically last for a minimum of six months.
Lori Haney, RN, MEP-C
Certified Medical Laser Safety Officer
---