Birthmarks come in many shapes, sizes, colors, and found in different areas of the face and body. Although most birthmarks are benign and may be treated with lasers – it is prudent to have them evaluated by a licensed, medical professional before proceeding with treatments.
Although laser birthmark removal is great option to fade or completely remove birthmarks, they can be quite stubborn to remove. It is difficult to predict upon initial evaluation how many treatments will be required for optimal results inasmuch as the pigment in the birthmark may be at different levels within the skin. The expectation for patients is one of improvement and fading if not complete resolution. Although it may be possible to achieve 100% removal with laser birthmark removal, it is not possible to predict this because results vary from patient to patient. Experience indicates that some birthmarks may return within the first few years after being removed with lasers. The most common factor attributable to this phenomenon is sun exposure.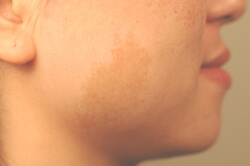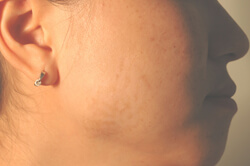 The only effective lasers for laser birthmark removal are known as Q-Switched lasers. Q-switched laser technology allows for the very high energy that is required to safely break up the pigment in the birthmarks and treat all skin types. There is no downtime for laser birthmark removal, and most treatments take less than ten minutes with minimal discomfort. Birthmarks are usually treated every four weeks for optimal results, and diligent use of sunscreen is necessary during treatment.
For those that are concerned with the cosmetic impact of birthmarks, laser birthmark removal is a good option for those that understand that a good result involves fading OR complete removal of the mark.
---