Traumatic hyper-pigmentation is a term used for a temporary or permanent discoloration related to an injury to the skin. The discoloration may be red spots or marks, brown spots or marks, or a mixture of both.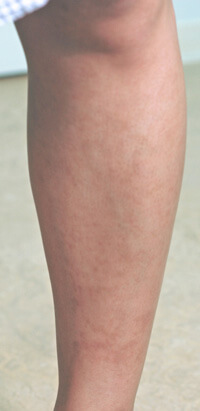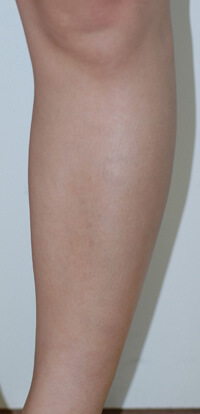 Traumatic hyper-pigmentation (too much color) is attributed to acne scars, insect bites, surgical scars, and many other types of injury to the skin. In some instances, the red or brown marks fade slowly over time and may require up to six months for this process to occur. In many scenarios, the pigmentation may last beyond this time frame or become permanent.
For those patients that do not want to wait and hope that the red or brown pigmentation goes away on its own, class IV medical lasers offer a good solution. With lasers, we are able to utilize the correct wavelength of laser light to best remove the color associated with traumatic pigmentation. The concept is to use gentle settings to slowly fade the pigment to an area that has been traumatized. As the pigment breaks up and is absorbed by the surrounding tissue, the color will fade gradually and safely. Laser treatments for brown spots and red marks are safe and appropriate for all skin types.
Being diligent with daily sunscreen to these areas is a must regardless of whether or not someone chooses laser treatments for hyper-pigmentation.
Los Angeles scar removal treatments by Celibre Medical, celibre.com/scars.
Free consultations for Los Angeles scar treatment, www.celibre.com/contact-list.
Brown scar removal Los Angeles and Orange County, California. Los Angeles brown scar removal before and after pictures, celibre.com/scars-laser-removal-before-after-pictures-photos.
Lori Haney, RN, MEP-C
Certified Medical Laser Safety Officer
---