Despite the lengthy infomercials that claim mineral make up to be a good, safe option for those with acne or are prone to acne, our opinion is quite the opposite. For skin care products to be "safe" for those that struggle with acne, it must be not only be "oil-free" but also "non-comedogenic". The term "non-comedogenic" means that the product will not clog pores. Many make-up products claim to be oil-free, but few are actually non-comedogenic as well. Keep in mind that a product that claims to be safe for "sensitive skin" is not the same as being non-comedogenic.
We realize that our opinion is not a popular one and one that we cannot actually support with research. However, keep in mind that the mineral make up manufacturers have declined to answer our requests for research papers to support their claims of being safe for acne patients. More importantly, we find it very difficult to remove the mineral-based make up prior to our acne laser treatments. Even after several face washings, the lasers that seek out pigment still interact with the pigment in the small mineral makeup particles that are lodged within the pores. Lastly, every female acne patient of ours that has opted to discontinue their mineral make up has seen improvement in their acne condition after doing so.
Our motivation is not to sell one product vs. another – it is to find the best possible outcomes for our acne patients.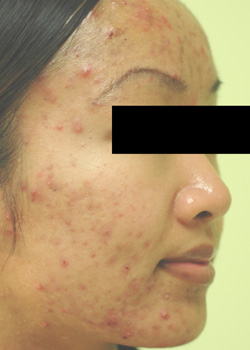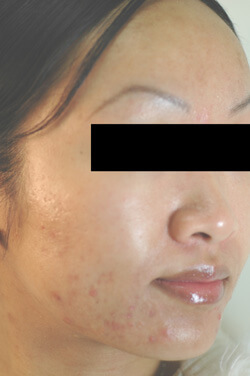 ---