Below find our recommendations for several top laser resurfacing treatment options.
C02 Laser
Still considered the gold standard, the C02 laser offers the most dramatic outcomes for skin resurfacing. Unfortunately, it isn't ideal for those with medium to darker skin color. One must give much consideration as to whether or not the downtime, prolonged redness and swelling are outweighed by the dramatic results.
Erbium MicroLaserPeel
This modality is a step down from the C02 laser but provides consistent, predictable outcomes. A series of 3 treatments is usually equivalent to one C02 laser treatment. Downtime and recovery is far less than the C02.
Fractionated Technology
These types of lasers may also be combined with the C02 and Erbium lasers. The term "fractionated" refers to partial ablation or partial treatment. Many believe that this concept aids in less downtime but still provides good collagen stimulation by leaving columns of tissue untreated. Others may view this partial ablation as less superior than full ablation as achieved with the C02 and Erbium MicroLaserPeel.
Erbium Laser Resurfacing Free Consultations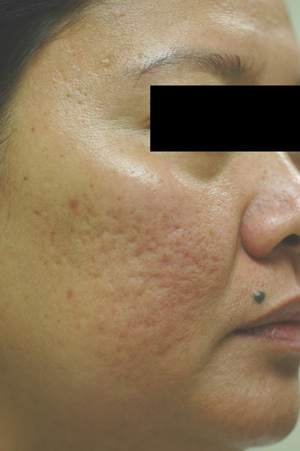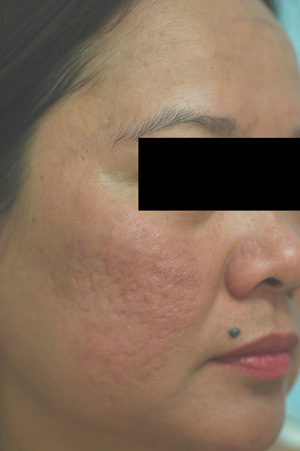 Erbium Laser Resurfacing Before and After Photos
Lori Haney, RN MEPC
Medical Laser Safety Officer
---