Acne Scar Removal Options
The successful treatment of acne scars with lasers (and topical products) depends very much on the type of acne scar present, the skin type, and the willingness of the patient to take time off of work or school. The type of acne scars determines whether a laser resurfacing procedure is used (textured acne scars) or a procedure that does not resurface the skin (mild atrophic scarring and pigmented acne scars). It is impossible to determine before we evaluate our patients in person, what laser or topical program would be appropriate for them as we need to see the scars before qualifying the patient as a good candidate and then suggesting a treatment program.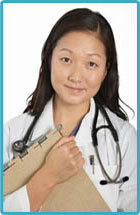 For textured acne scar removal there are two options available. The first option involves lasers that do not have any downtime. Although effective at developing new collagen, deeper scars will be more resistant to the non-ablative (or no downtime) laser procedures. Ablative laser resurfacing is the more aggressive treatment program for textured acne scars and typically leads to better results. It is also a program that requires the patient to be home for several days after the treatment to recover from it.
For pigmented acne scar removal there several laser and topical solutions available. The first option is one of two different q-switched lasers we have at Celibre to treat brown acne scars. These q-switched lasers are used for removing all different types of dark pigment including acne scars, tattoos, sun spots, birthmarks and more. The laser works by heating up and breaking down the areas of the skin that contain the melanin (pigment) that causes the acne scars, birthmarks, etc. A different laser used to remove red pigment is a pulse dye laser. This type of laser is commonly used to remove the red spots associated with acne scarring in lighter skinned individuals. It closes the small capillaries associated with the redness, thereby removing the spots. Finally, Celibre has two different depigmentation programs used for brown acne scars. In these programs, the products used prevent the body from making the pigment that causes brown acne scars. These programs are more commonly used with darker skin types.
Laser Acne Scars Treatment Before and After Pictures
Contact us today to schedule a FREE Acne Scar Removal consultation!   

At Celibre, our focus is on educating our patients so that they can participate in and make sound decisions about their care. Our professional and knowledgeable staff are here to help you understand the benefits and risks of our laser acne scar treatment programs. If you're interested in removing acne scars contact us for a free consultation today