Overview | Laser Acne Treatment Program | Before and After Pictures | Costs & Prices
---
Celibre has created an acne treatment program that is very different from most other acne treatment options. Instead of using just one medication or topical product, we have developed comprehensive acne treatment programs that combine the most up to date laser acne treatment, chemical peels and pharmaceutical-grade products to safely and effectively treat acne.
By combining different lasers with photodynamic therapy and traditional medical skin care products, we have been able to develop several programs so that patients have options when it comes to preferences for price, number of treatments and lifestyle, and we are passionate about finding the right acne treatment plan for each of our patients. Although there is no acne cure, we have worked years to develop several effective combinations of laser acne treatments, chemical peels and products that 80% of our acne patients are satisfied with.
Adult Acne Laser Treatment       Laser Acne Treatment Before and After Pictures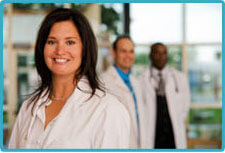 During the initial phase of the acne treatment program, we use the intense light energy of the lasers to destroy the P.acnes bacteria that cause active lesions. In the second (preventative) phase of the program, the sebaceous (oil-producing) glands are shrunk using the lasers and/or photodynamic therapy. This then causes the glands to produce less oil, thereby limiting future outbreaks and reducing pore size. There are several methodologies to shrink the sebaceous glands using lasers with one being Photodynamic Therapy (PDT). In Photodynamic Therapy for acne, a photosensitizing medication (ALA or Aminolevulinic acid) is absorbed into the pores of the skin to further target laser energy in the oil producing sebaceous glands.
In addition to laser acne treatments, Celibre medical staff will prescribe a topical acne skin care regimen using pharmaceutical grade medical skin care products and periodic chemical peels to ensure proper cleansing and exfoliation during the acne treatment program. Using a pH-balanced acne cleanser, renewal (exfoliation) cream, moisturizer, and oil free sunscreen ensures that the skin has the proper protection, cell turnover, and hydration to reduce acne. The products, chemical peels, nurse checkups and blue light treatments are included without cost as part of the laser acne treatment program.
If you live in the Los Angeles or Orange County area and would like to learn more about our laser acne treatment, call Celibre to schedule a free consultation.
Laser Acne Treatment equipment

Contact us today to schedule a FREE Laser Acne Treatment consultation!