Laser Scar Removal | Treatment Program | Before and After Pictures | Cost
Get rid of scars with the use of over 20 different FDA approved lasers, with treatment provided by a highly experienced team of registered nurses. No longer do you need to cover up – Celibre can restore your confidence with successful scar treatment, using the gold standard in laser technology.
To get rid of scars, patients often require a series of treatments. The duration of treatment often depends on the type of scar being treated, as does the prognosis of success. Depending on your unique condition, a custom treatment program is engineered to help you get rid of scars.
Whether you want to get rid of surgical scars, pigmented scars, or even cutting scars, it is possible to use laser treatment therapy to either significantly improve the appearance of scars or restore the original appearance of the skin.
To get more information on how Celibre can help you get rid of scars, contact us for a free consultation.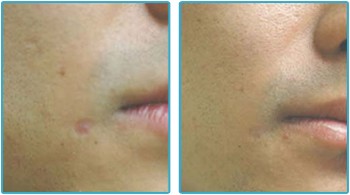 Contact us today to schedule a FREE Laser Scar Removal consultation!