Laser Spider Vein Removal | Treatment Program | Before/After Pictures | Cost
Get rid of spider veins and "put your best leg forward" with help from Celibre and our experienced medical staff.  We've helped thousands of patients combat unsightly spider veins with laser treatments. With the use of the gold standard long pulsed Nd:Yg (Yag) laser technology, you too can get rid of spider veins in just a few easy treatments.
One of the best treatment options to get rid of spider veins, lasers use heat energy to collapse the small blood vessels beneath the surface of the skin. Results are often seen after the first treatment; however, additional treatments may be required to get rid of spider veins completely.
You can read about how laser spider vein treatment compares to sclerotherapy. Call now to schedule a free consultation to learn more about how you can get rid of spider veins.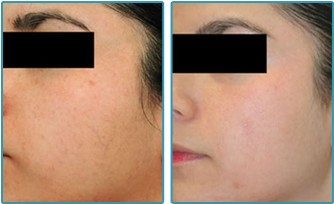 Contact us today to schedule a FREE Spider Vein Removal consultation!