Overview | Treatment Program | Before and After Pictures
Laser acne treatment costs vary depending on the type and number of treatments needed.  Depending on the type of treatment, prices  can range from a couple hundred to thousands of dollars.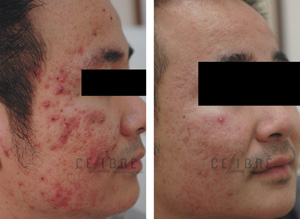 We have blu-u light therapy at $125 and acne laser treatments starting at $400 per visit. Other cost factors include whether there is package pricing and if other non-laser services such as chemical peels and topical products are included.
Some other factors to consider in addition to the price of the acne laser treatments. We use four different lasers and two different treatment programs to treat acne; this means we have a lot of options other facilities do not have. Ultimately this means you get better results.
Our photodynamic therapy patients incubate with the medication for between 3-8 hours. Many other facilities do not provide the same time in the office.  Longer incubation times generally lead to better results.
To find out more about specific pricing for your acne situation, contact us today for a free consultation.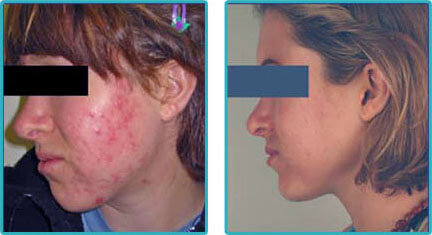 Visit our acne laser treatment before and after picture gallery
and see the results that were achieved for other patients.
Other Acne Treatment Topics

     Acne Removal Lasers
Contact Celibre today and get the best value and results from your acne laser treatment!