Overview | Before and After Pictures | Cost
Perlane is one of several injectable dermal fillers that we use to provide volume to the face. Perlane has a thicker consistency and uses larger particles of hyaluronic acid (HA) than those found in Restylane and Juvederm. Because it contains larger HA particles, it is well suited to providing volume to creases and other areas of the skin that have thinned out greatly over time. Perlane is very commonly used in the nasolabial folds (the laugh lines that extend from the sides of the nose to the corners of the mouth) and it is also used to provide depth to hollow cheeks in the mid-face area.
During treatment, Perlane is injected using a very fine syringe. Because Perlane is not as easily injected as Juvederm or Restylane, the chance for bruising is higher. There can be mild swelling that accompany Perlane injections, but swelling typically subsides in a period of days. Perlane is FDA approved for up to one full year, but the results we see generally last for about 6-9 months.
At Celibre, we take pride in educating our patients so that they may become active participants in their care. Our knowledgeable, professional staff are here to help you understand the benefits and risks of Perlane Injections. If you're interested in finding out more about Perlane injections, contact us for a free consultation today.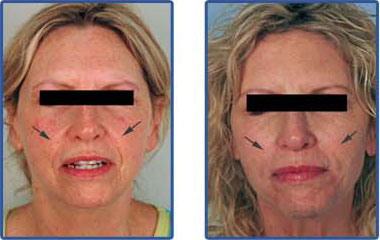 View more Perlane before and after pictures

    Read About Celibre's Facial Shaping Techniques