Treatment | Before and After Pictures | Cost
Stretch Mark Removal
Our patients tell us time and again how much their stretch marks bother them, so we understand how frustrating the issue can be. Stretch mark removal is one of the most challenging treatments we perform because of all the different types we see and the variability that exists in their response to treatment.
What are stretch marks?
Stretch marks are caused when the skin is overstressed in a short period of time, and this usually occurs during rapid weight gain. When the skin is stretched too quickly, the collagen and elastin (the building blocks of the skin) are broken down. Damaging the collagen and elastin leads to the textural and color changes in the skin that we see in stretch marks. Stretch marks (also known as striae) occur in up to 90% of women (and some men as well). They are genetically linked and so some individuals are more likely than others.
Types of stretch marks
Stretch marks can appear as indentations in the skin, and are typically purple, red or brown when they are new. Older stretch marks are often thin and silvery or white. We treat new and old, colored and textured.
Can stretch marks be removed?
Stretch marks can be treated successfully. At Celibre, we use the most current laser treatments to stimulate new collagen in textured stretch marks and remove the pigment in colored stretch marks.
Our laser stretch mark removal program
At Celibre, all of our stretch mark removal treatments involve the use of lasers. While we have not found creams or topical solutions to be helpful, laser stretch mark removal is one of the newest methods for decreasing the color and texture of stretch marks. Unlike traditional treatments such as gels and creams, we use laser technology to create a thermal injury to the skin, which stimulates new collagen to improve texture. We also use two different lasers to get rid of the color associated with red or brown stretch marks. Currently, we do not treat flat white stretch marks.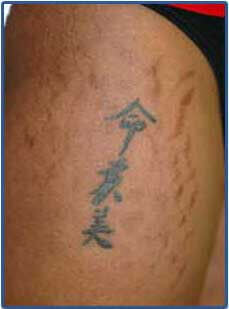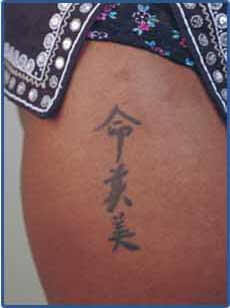 View more Stretch Mark Removal before and after photos
Contact us today to schedule a FREE consultation!