Absolutely, you can have laser treatments even though you are dark skinned.  And we're her to provide more information to safely achieve your laser treatment goals.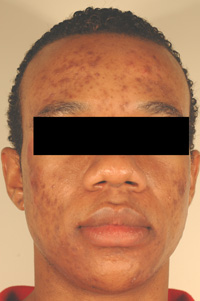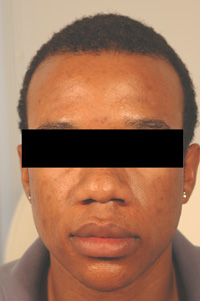 Your skin type (or color) is very important in determining which laser is appropriate for you and can dictate which treatments are appropriate. Your skin type (1-6) is determined by evaluating the amount of melanin (pigment) in your skin. Often, during the consultation, we will ask questions about your skin's behavior in the sun, ethnicity and response to previous treatments. This helps us determine what skin type (color) you are.
If you have dark skin, there are many lasers and treatments that are safe for you. Generally, devices that use a longer wavelength of light are considered "safe" for dark skin. However, the right laser is only half of the equation. Finding a laser practitioner who is experienced and knowledgeable about how to use the device is just as important. With the right device in the right hands, you can treat acne scars, stretch marks, unwanted hair, tattoos, spider veins and many other conditions safely and effectively.
At Celibre Medical, we are experts at using more than 20 different lasers to achieve excellent results for people with all skin types (colors).  If you're not sure if your skin type is appropriate for a particular treatment, we encourage you visit us for a consultation and ask questions about our experience with similar patients treatments.  We believe you should go to multiple consultations to get a better feel for the practice and practitioner that is the best fit for you.
Once you've done your research, we'd be happy to discuss your goals and how our complete suite of lasers is appropriate for your skin type and condition.
---