Are you suffering with acne and acne scars? Is it pretty much the only thing you think about when you meet someone for the first time or every time you look at your reflection in the mirror? We understand. Our patients tell us time and time again how difficult, painful and frustrating living with acne and acne scarring can be. Perhaps, you've been wondering if there's really anything out there that can help? Maybe you've spent countless hours and even more money trying products and services that just don't deliver the change that you so desperately want to see in your skin? If this is you, then we've got some great news for you: there is something that can help with both your acne and acne scarring—laser treatments.
While it's not a perfect fix, it's pretty darn effective. And with over 20 different lasers, 30 years of experience and 75,000 laser and injection procedures performed in just the past five years alone, Celibre Medical Corporation is one of the leading and most experienced practices providing laser dermatology services in the Los Angeles and Orange County area. We offer a wide array of effective treatments to patients suffering with acne and acne scarring, and our consultations are always free of charge. Please give us a call to let us tell you how our treatments can make a difference for you too!
Laser Acne Treatment Before and After Pictures
Click below to learn more about our other safe, effective laser treatments and injections: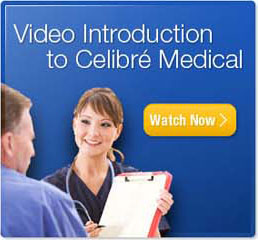 Laser Resurfacing for Wrinkles, Sun Damage
Botox, Restylane, Juvederm & Perlane
Melasma Treatment (Facial Blotching)
Birthmark Removal (Cafe-au-lait, etc.)
Stretch Mark Removal and Reduction
Spider Veins & Other Vascular Lesions
Laser Scar Removal, Keloid, Surgical, Etc.
Neck and Chest Sun Damage (Poikiloderma)
Vascular Birthmarks (Port Wine Stains)
Blood Freckles (Cherry Hemangiomas)
Laser Acne Treatment equipment

Contact us today to schedule a FREE consultation!