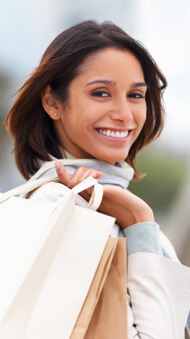 At Celibre Medical, our goal is to provide you with the latest, most innovative and up-to-date cosmetic dermatology procedures in a welcoming, comfortable environment with state-of–the-art technology and the most skilled, highly trained providers. As an added value to you, our practice will periodically offer special promotions and discounts on the services that we routinely provide. We encourage our patients to ask questions and explore new or alternative treatments for their most difficult, worrisome or frustrating skin problems.
To stay in the loop on what happening at Celibre Medical, please visit our newsletter page and sign up to receive a monthly email. We look forward to being your partner in taking better care of your skin and helping you look and feel your very best.
Please scroll through the list of some of the conditions we treat and procedures we provide to learn more. And as always, feel free to call us with any questions or set up a free consultation at either our Los Angeles or Orange County offices. We look forward to meeting you!
Services include:
Laser Resurfacing Wrinkle Treatments
Laser Age Spot Removal Treatments
Melasma Treatments (Facial Blotching)
Birthmark Removal Treatments (Cafe-au-lait, etc.)
Scar Removal Treatments, Keloid, Surgical, Other Scars
Neck and Chest Sun Damage Treatments (Poikiloderma)
Vascular Birthmark Treatments (Port Wine Stains)
Blood Freckles Treatments (Cherry Hemangiomas)