Although fractionated Fraxel laser technology can offer some value to those interested in laser resurfacing options, at Celibre Medical, we believe that full ablation (100% laser resurfacing and removal of the out surface of the skin) is ideal for achieving epithelial (skin) rejuvenation and removal of wrinkles or acne scars (rather than partial resurfacing with Fraxel laser resurfacing). This opinion is something that we have arrived at after speaking with hundreds of our patients that have undergone the Erbium laser resurfacing and hundreds that have undergone Fraxel laser resurfacing (at other facilities). In addition, we have also noted that at Realself.com the community of Fraxel consumers rates their satisfaction at only 52%. This satisfaction rate is simply not high enough for us to integrate this equipment into our practice and our satisfaction rate for Erbium laser resurfacing is above 80%. Below we take on some of the issues that have been raised previously by patients at our office in relation to the laser technology we use for laser resurfacing and rejuvenation.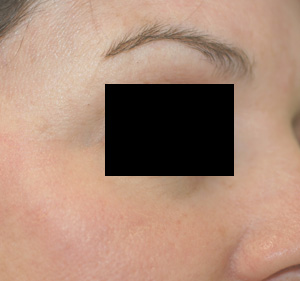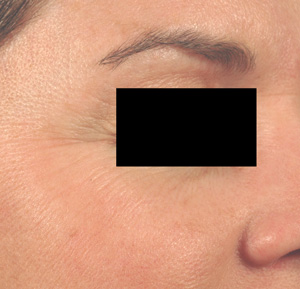 Why does Celibre Medical not offer some of the newer laser resurfacing and rejuvenation technologies (Pearl, C02 combined with erbiums, plasma, etc)?
We continue to stick with what is tried and true – Erbium laser resurfacing. The Erbium laser resurfacing procedure has been around much longer than the newer technologies and provides consistent positive results, and high patient satisfaction (over 80% patient satisfaction rates compared with 52% for Fraxel). What we have seen in the market is that many of the newer laser resurfacing lasers arrive with a big splash but that one to two years later, the consumer feedback does not match the effectiveness of the PR blitz. We have no desire to change what is working and we know from 15 years of laser resurfacing experience that the Erbium laser is an extremely effective tool for laser resurfacing. Erbium lasers offer a good alternative to the C02 laser.
A series of 3 erbiums is generally equivalent to the results for one C02 laser resurfacing treatment (full CO2 laser resurfacing, not referring to fractionated C02 lasers). The reason why erbiums are most ideal for the face is because the face has "adnexal structures", the structures that house the pilosebaceous units (sweat glands). These assist in the generation of new skin tissue and the facial skin has more of these structures than any other part of the body (neck, chest, trunk). Thus, Erbium laser resurfacing can reach the papillary dermis wherein the most collagen contraction and stimulation is achieved, allowing for better skin rejuvenation. Newer laser resurfacing technologies don't have the long-term track record of patient satisfaction, before and after pictures, side effects, etc. to offer in the way of independent research. C02 lasers are still the "gold standard" when it comes to laser resurfacing, but the procedure comes with much more downtime (2-4 weeks), anesthetic risks, scarring risk, and is not appropriate for all skin types.
Just because a specific laser has been newly cleared by the FDA for acne scars, wrinkles or another condition, does not mean it is the best type of laser resurfacing for all patients. The FDA has a very low clinical improvement hurdle rate (around 15%) and uses only small groups of patients (10 – 15) for the trails. What the FDA is primarily concerned about when it looks at cosmetic laser approvals has more to do with laser safety than it does with laser effectiveness.
Plasma resurfacing technology is not a laser and therefore does not require a target/chromophorelike lasers do. Nitrogen gas is converted into plasma energy which is transported into the skin tissue to create a heat sink. The epidermis acts as the barrier or bandage. While this method of resurfacing seems to be able to create some tissue contraction, we have not made up our minds about how long this effect lasts and whether or not the surface of the skin will improve appreciably using this procedure.
---