Laser Birthmark Removal | Treatment Program | Before/After Pictures | Costs & Prices
Pigmented birthmarks come in a variety of shapes and sizes. In this discussion,we'll review laser treatments for brown birthmarks (pigmented) such as cafe-au-laitbirthmarks. (For vascular birthmarks like port wine stains,click here.)
Regardless of the type you have, we understand that birthmarks can be bothersome to you. That's why we use only gold standard q-switched (very high powered) lasers for birthmark removal.
It's not clear why some babies have birthmarks and others do not. What we do know is that (brown or pigmented) birthmarks are caused by excess deposits of melanin and/or skin tissue. Generally birthmarks are benign (non cancer causing) and do not need to be treated, and normally birthmarks are removed for cosmetic reasons.
What are Birthmarks?
Pigmented birthmarks like cafe-au-lait marks are pigmented spots usually present from the time of birth. They are comprised of giant melanosomes (cells) that contain an abnormally high density of melanin – the pigment that creates the color in your skin.
Causes of Pigmented Birthmarks?
It is not known why some of us have these birthmarks and others do not, but it isknown that their occurrence is higher in darker skinned individuals like Hispanics,Asians and African Americans.
Types of Birthmarks
Congenital moles (nevi): This type of birthmark can very in shapeand size but most are dark or brown colored. They are found on all areas of thebody. If you have moles of this type that are raised, then we may not be able totreat them as we normally do not treat any raised lesions.
Café-au-lait spots: This type of birthmark is usually flat andsmooth. They are often oval shaped and are light brown or a bit darker in color.They are most often found on the torso, buttocks or legs.
Celibre's Treatment Plan for Birthmark Removal
There are not a lot of treatment options when it comes to birthmarks, but lasersoffer an excellent one. Celibre has performed tens of thousands of laser proceduresand with over 10 different state-of-the-art lasers we can safely and effectivelyperform laser birthmark removal for all skin types. Our q-switched lasers are specificallydesigned to eliminate the excess pigment associated with birthmarks.
If you're bothered by a birthmark, and would like to considerlaser treatments, call Celibre today to find out more about how our laser treatmentscan benefit you. When you visit Celibre, our courteous and professional medical staff will answerall your questions about laser birthmark removal and will help you select the besttreatment option. Contact us now or come to our conveniently located Los Angelesand Orange County offices for a free consultation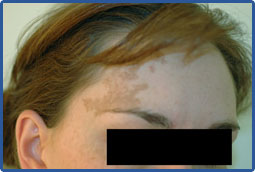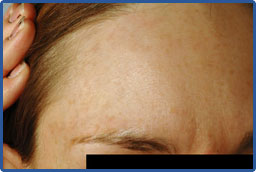 View more Laser Birthmark Removal before and after pictures
What are Birthmarks?   Causes of Pigmented Birthmarks   Types of Birthmarks   Get rid of birthmark
Contact us today to schedule a FREE consultation!