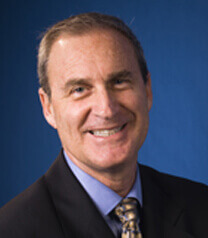 Harold Kaplan, MD, FACS, ABFPRS
Dr. Harold Kaplan is a board certified facial plastic surgeon who has 45 years of experience with facial plastic surgery and cosmetic lasers.
Dr. Kaplan is a graduate of the University of Wisconsin, and the Stritch School of Medicine at Loyola University. He has been licensed as a physician in the state of California since 1972.
In addition to Celibre Medical Corporation, Dr. Kaplan also maintains a private practice where he focuses on facial plastic surgery. Previously, he was a clinical associate professor of Surgery at UCLA where he taught facial plastic surgery to resident physicians. He has served as the director of Facial Plastic Surgery at UCLA-Harbor General Hospital.
Among his many affiliations, Dr. Kaplan previously served as the Chairman of the Board for the South Bay Independent Physicians, a 550-member physician's organization, and served as president of the Los Angeles County Medical Association (LACMA), Southwest District.
Dr. Kaplan has published 15 professional journal articles and has contributed to various medical books. He has also presented research and taught courses to his medical peers at 18 national surgical meetings
---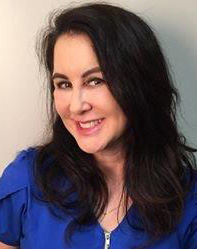 Lori Haney, RN, MEPC, CMLSO
Lori Haney, RN serves as Nurse Educator for Celibre Medical Corporation. In this role, she serves as a source of information for the nursing staff, patients, outside medical professionals as well as consumers. She has received training and certification as a Medical Esthetic Practitioner as well as a Certified Medical Laser Safety Officer. More recently, she is one of only a small group of registered nurses that have received diplomat status through The American Board for Lasers in Surgery. Lori is also an expert witness for the California Board of Registered Nurses in the field of class IV medical lasers. Lori represents less than one hundred nurses in the country that have earned certification as an Aesthetic Nurse Specialist through the American Society of Plastic Surgical Nurses.
Lori's background includes 9 years of nursing in the neurosurgery/neurology department at Harbor UCLA, 25 years of nursing, and 16 years of aesthetic nursing experience. When transitioning out of the hospital setting, she discovered her interest in working with medical lasers. She now is driven to stay at the forefront of research to offer best practices and outcomes for our patients.
"Working in the aesthetic practice has offered me an opportunity to combine my passion for the technology with patient education. Although technology is ever-evolving, people's concern for their appearance remains constant."
---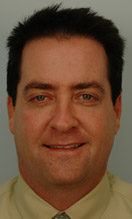 Kevin DiCerbo, RN, BSN, LSO
Kevin DiCerbo is the Managing Director of Celibre Medical Corporation. He founded the organization with Dr. Kaplan in 2004 and has been responsible for managing it since that time.
The vision for Celibre Medical to be the most trusted name in cosmetic dermatology came about in 2000 – 2002 during the time when Kevin was having a tattoo removed by a local plastic surgeon. The experience was not a good one and subsequently Kevin wrote the business plan that laid the foundation for the organization.
He is a registered nurse, certified medical laser safety officer (CMLSO), has over 17 years of aesthetic experience, and is an engineer as well. He has a BS in Nursing from Mt. St. Mary's University, a BS in Civil Engineering from Cornell University and an MBA from UCLA.
---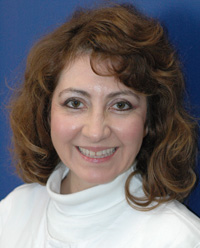 Patricia Rosero Avila, RN, BSN
Patricia Rosero Avila attended California State University of Long Beach, graduating Cum Laude as a RN-BSN. After focusing on wound care in the hospital, Patricia moved to laser dermatology in 2007 and has focused all of her professional efforts in our industry since then. Patricia also graduated as an Esthetician from Cerritos College, receiving the Academic Excellence Award. Patricia believes in the benefits that laser and injection treatments offer to create and prolong healthy skin. "Being the skin the largest organ and the protective barrier, we have to take care of it".
---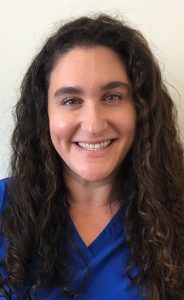 Dara Kaplan
Dara Kaplan has been an indirect member of the Celibre family for over a decade. She was the Front Office Manager for Dr. Kaplan's Facial Plastic Surgery office for over 10 years until he retired from the practice in 2017. When the need arose for a new Patient Coordinator in 2019, Dara was happy to re-join the team. Her Master's Degree in Education and past experience as an Elementary School Teacher make her well suited for educating patients about treatments, managing expectations, and providing excellent customer service. You will find her in the Torrance office, helping patients feel welcomed with her kindness and sense of humor.
---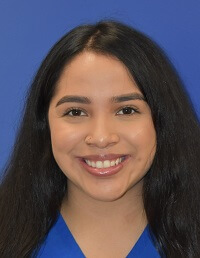 Julie Mares
Julie Mares is the newest member of our Celibre family. She joined our team as a Patient Coordinator in 2020 with over 6 years of customer service experience. When visiting our office, you will be welcomed by her lovely smile and caring attitude. She's honest, hardworking and very optimistic and we're glad to have her. Julie is currently a student at Harbor College focusing her major in the medical field.
---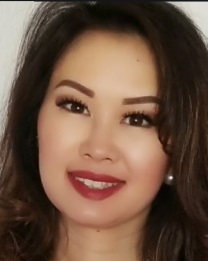 Debbie Tay, RN, FNP
Debbie Tay has been practicing nursing for over 20 years with 8 years of aesthetic nursing experience. She graduated with her Bachelor in Nursing from USC and has been a Board Certified Nurse Practitioner since graduating from UCLA Master of Nursing program in 2001.
Debbie has been providing laser and injection treatments since 2010. She enjoys the artistry that provides a natural result and the idea of aging gracefully. Recently, she also became a Galderma injector trainer.