The muscle that surrounds the mouth, the orbicularis oris, is an extremely strong muscle. As we age, the skin around the mouth thins. Thinning skin combined with the purse string or puckering effect of the muscle contraction around the mouth causes wrinkles that are commonly referred to as "smoker's lines".
To counteract smoker's lines, some of our patients have gone so far as no longer using straws or water bottles to minimize the muscle contraction in this area. While we don't necessarily recommend giving up straws, there are several options to treat smoker's lines including laser resurfacing, Botox to relax the muscles in the upper lip and hyaluronic acid fillers such as Restylane and Juvederm to fill these vertical lines.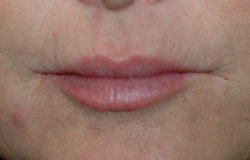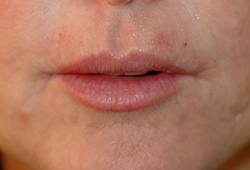 At Celibre Medical, we utilize the most current and advanced injectable techniques to fix smoker's lines. We have perfected techniques that do not rely on the traditional method of filling each vertical the orbicularis oris with Restylane or Juvederm. Because smoker's lines tend to be superficial, the traditional method of filling each one of these lines individually is tedious, uncomfortable, and may leave a ridge-like appearance along the upper lip area. We use a deeper injection technique to avoid the ridge-like appearance described above. By layering the Restylane or Juvederm horizontally across the upper lip, we are able to achieve a more natural and appealing fix for smoker's lines. We've also found that this technique leads to less discomfort and better outcomes with the same amount of dermal filler product. This means better, more natural results for the same price and less pain.
Make certain that your practitioner stays abreast of new concepts, products, and techniques for fixing smoker's lines. An injector that keeps you involved in the treatment plan and tailors the plan to meet your individual goals is one that appreciates the art and technique of facial shaping.
Smoker's Lines Free Consultations
Restylane Before and After Photos
Lori Haney, RN, MEP-C
Certified Medical Laser Safety Officer
---