We often hear patients describe their skin as "orange peel" in appearance and texture. Although not a dermatological term, it's a term often used by patients when referring to rough, uneven skin texture and enlarged pores. Often, this condition is related to photo-damage. The skin condition Rosacea may also cause these changes to the skin.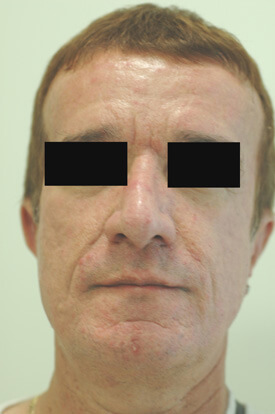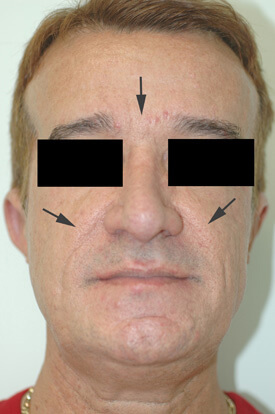 Orange Peel texture, large pores and lines before and after
Erbium MicroLaserPeel and Restylane injections.
Although many practitioners claim their treatments can address this condition, our experience tells us that Class IV medical lasers offer the greater potential compared to other treatments for Orange peel skin and enlarged pores. When attempting to promote collagen stimulation, pore size reduction, and tightening of the skin, topical products or microdermabrasion can only go so far.
Class IV medical lasers may offer dramatic improvement when using ablative lasers such as the Erbium MicroLaserPeel. Combining laser treatments with the correct exfoliating skin care regimen offers good to great results for Orange Peel skin and enlarged pores.
---