Because we spend a lot of time treating acne and acne scars, we are passionate about staying on the forefront of research to deliver best practices and outcomes for our acne patients. But just as important as the actual procedures is the manner in which we deliver our acne treatments. Because there is no " acne cure", it is one of the most emotional conditions we treat. We never lose sight of that fact whether we are treating someone with a mild case of acne or an individual with severe lesions and acne scars.
One common thread in the thousands of patients we've treated is the story behind the acne condition – the turning point where an acne patient decides to seek treatment or research their options. There is usually one event that triggers a patient into action like a birthday, graduation, wedding or other that forces them to work harder to find an acne solution. We have grown to appreciate how important it is to hear of the emotional impact of the many tried and failed treatments and to acknowledge the skepticism patients have after trying and failing many different acne treatment programs. We often hear patients describe how they "just want to not have to worry about their acne all day long." Many acknowledge that their daily habits of picking or layers of thick make up are worsening their condition but they find themselves in a vicious cycle that can't be broken.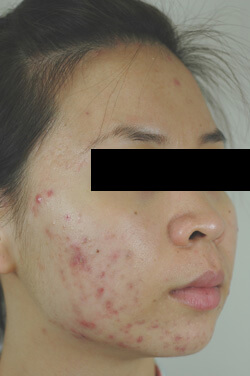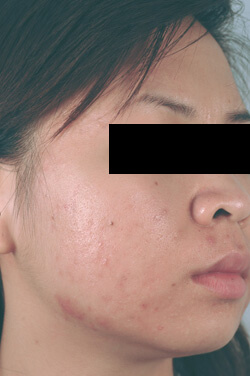 Granted, there are any number of acne treatment facilities, and trying to determine which one to pick can be overwhelming – especially to those that do not have a strong knowledge of the acne condition or understand which acne treatments are available to them. You may ask yourself, "Well how is Celibre different?" For starters, we listen to your concerns. From that point onward, we develop an acne treatment plan with you by taking into consideration your goals, skin type, budget, condition, previous failed acne treatments, and your work/school schedule. We are strong advocates for patient education and encourage your involvement and feedback throughout the acne treatment program.
Unfortunately, all of the above does not suggest or guarantee an "acne cure" because that does not exist. However, it will most certainly assure patients that we will partner with them to set realistic expectations and then attempt to over-deliver on those expectations.
When considering acne treatments, find a practitioner that not only offers several viable acne treatment options, but one that also listens to and respects "the story behind the acne".
---