As we age, we begin to see the effects of photo-damage (sun spots, liver spots, age spots) that may have occurred many years prior but is just now being revealed in the form of freckles, brown spots, moles, and a rough or thick skin texture.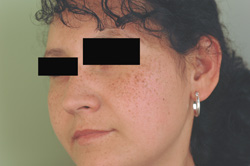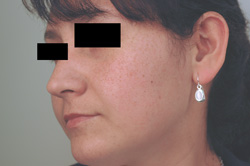 When treating pigmented lesions (freckles, moles, sun spots, age spots, liver spots, etc) class IV medical laser treatments offer dramatic results by destroying the melanocytes which are the cells that create and hold onto pigment (color). Not only do lasers remove brown spots and other types of pigment, but they also stimulate collagen production and provide mild skin tightening.
Laser treatments for age spots typically last thirty minutes and do not have any downtime associated with them. Our Q-Switched lasers are safe and effective for all skin types. Our patients, men and women alike, agree that our treatments to remove sun spots (and other pigment) are dramatic and satisfying.
Age spot removal by Celibre Medical, celibre.com/sun-spots
Schedule a FREE sun spot removal consultation, celibre.com/contact-list
Sun spot removal before and after pictures by Celibre, celibre.com/sun-spots-laser-removal-before-after-pictures-photos
Lori Haney, RN, MEP-C
Certified Medical Laser Safety Officer
---