Laser Skin Resurfacing Overview | Treatment Program | Before and After Pictures | Costs & Prices
Renew and Rejuvenate your skin with Laser Resurfacing
"Laser Resurfacing" is a broad and often misunderstood term. At Celibre medical laser resurfacing is a term used to describe the renewal and rejuvenation of the skin using laser treatments. Using a combination of the newest, FDA approved medical lasers, we have developed several laser resurfacing programs that can help you look years younger. Laser resurfacing treatments include fine lines and wrinkles, sun damage and pigmentation, acne scars and large pores.
The latest laser resurfacing technology, fractional laser resurfacing, was added to the practice at the beginning of 2013. The benefit of fractional laser resurfacing – we use the Sciton Profractional laser – is that the recovery time is much improved from traditional CO2 laser resurfacing. In contrast to traditional CO2 resurfacing, fractional laser resurfacing like the Fraxel and Sciton Profractional the recovery time for our procedures is usually about 5 days.
Laser resurfacing is a simple but precise procedure. By creating a controlled thermal injury – either removing surface layers of skin or damaging cells beneath the surface of the skin – we stimulate a healing response that improves the skin. Different types of resurfacing procedures produce different types of results, but in all cases, the healing process that follows the thermal injury creates smoother, fresher and younger looking skin.
How does laser resurfacing work? Laser resurfacing is always going to involve an injury to the skin. This controlled thermal injury is similar to working out at the gym. Lifting weights running and other forms of exercise injure the muscles creating a healing response that makes them stronger and more toned. The same holds true for the skin. The difference between  laser resurfacing and other non-laser procedures is the precision of the process.
Laser resurfacing at Celibre features state of the art technology. Various lasers have been developed for different skin types. Depending on the type of laser and settings used, we are able to control the target in the skin – wrinkles, spots, acne scars, etc. This takes the guesswork out of resurfacing as opposed to older manual treatments such as dermabrasion or deep chemical peels.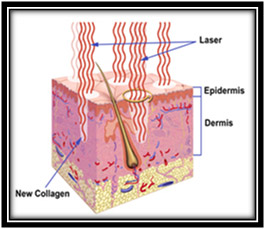 Fractional lasers are the newest technology available for resurfacing. The technology decreases downtime compared to traditional CO2 laser resurfacing but with comparable results. Fractional resurfacing technologies like the Fraxel and the Sciton Profractional divide one laser beam into many hundreds of smaller ones, drilling holes deep into the skin while preserving most of the surface skin.
Not all skin is created equal, and not everyone will require or be eligible for the same laser resurfacing procedures. Where some might find desired results in a course of "lunchtime" laser resurfacing treatments, others may choose to experience a little more down-time for the sake of more dramatic results. All of this should and will be discussed with your Celibre laser resurfacing expert.

Read our top Wrinkle Prevention Tips and Better Than Botox pages.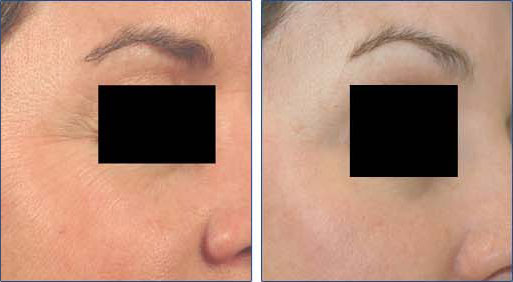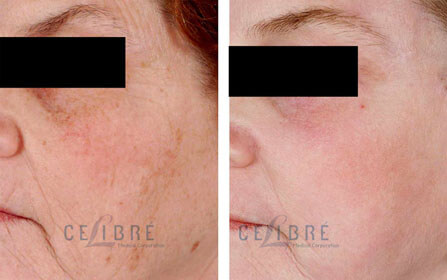 View More Laser Resurfacing Before and After Pictures

     Top Skin Resurfacing Lasers

Chemical Peel vs. Laser Resurfacing
Causes of acne scars
Top Laser Resurfacing Treatments
Acne scars expected outcomes
Contact us today to schedule a FREE laser skin resurfacing consultation!     

Celibre is one of the premier Los Angeles, California based laser dermatology facilities because of our 30 years experience and 20 state-of-the-art lasers. Because we have access to so many different lasers, we are able to develop a customized program specifically for your individual needs. Call today for a free consultation to learn more about laser resurfacing at Celibre Medical.