At Celibre Medical, we firmly believe that oral or topical antibiotics and other medications may be a valuable component of most acne treatment programs. However, we would like to suggest that these medications (oral antibiotics specifically) are often over-used and do not address some of the underlying causes of acne. Because of this, the acne will most likely return when the patient discontinues the antibiotics.
Current research indicates that the bacteria responsible for acne (P. acnes) are now becoming increasingly resistant to many of the mainstay acne antibiotics available. This is also true with many other bacteria that cause disease and illness. Besides this sobering reality, oral antibiotics for acne have systemic (whole body) side effects as well.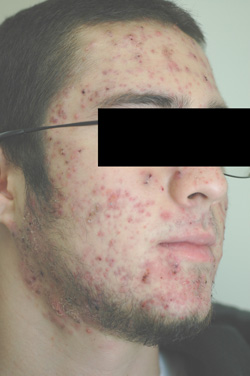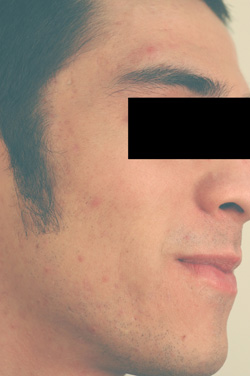 Our patients often come to us after being placed on acne antibiotics for months (sometimes over a year consecutively) without any monitoring of their treatment plan or providing other acne treatment options that don't involve long-term use of antibiotics. At Celibre, we believe that oral antibiotics should be implemented as needed when an acne patient would benefit from a systemic effect. However, the goal is to make this a short course of action to compliment the acne laser treatments or photo-dynamic therapy.
By using class IV medical lasers, we treat one of the root causes of acne – the sebaceous (or oil) glands. By combining lasers or photo-dynamic therapy with a good skin care regimen, we are able to effectively treat and control acne, a condition that has no cure. Because acne lasers or Photo-dynamic therapy are safe for almost all patients, these provide a good option to those that are looking for a better way that doesn't involve long-term acne antibiotic use.
---