As our patients age, many begin to notice subtle changes in their facial anatomy. Besides the more obvious areas such as droopy eyes, laugh lines or thinner lips, they also note changes to the chin area. For example, the small chin muscle (aka: mentalis) contracts more often which can lead to a dimpling of the chin (or pebble chin) similar to the texture of an orange peel. By using small Botox injections, the muscle can be relaxed which provides for a smoothing in this area.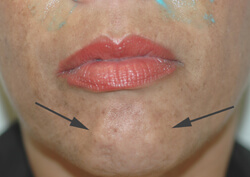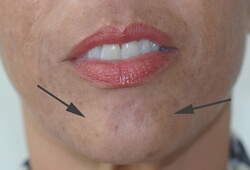 Another concern is the changing shape of the chin area. One will see pockets of lost volume to the sides of the chin. This is addressed with the use of dermal fillers such as Restylane or Juvederm. By restoring volume to the chin with Restylane and Juvederm, a more balanced, youthful appearance will be realized to the lower third of the face.
At Celibre Medical, we shape the face; the key recipe is balance and symmetry to provide a very natural but appealing outcome.
---