Aging can be a tough business. Our bodies change in innumerable ways as we get older. And some of the changes that are the most difficult to hide are the ones in our outward appearance. Droopy eyelids, lines, wrinkles and thinner lips are a few of the more common changes that show up on our faces as we age. Although these big ones often steal away our attention, there are other places on the face that change with time, and one of the most overlooked is the area around the mouth.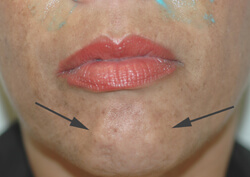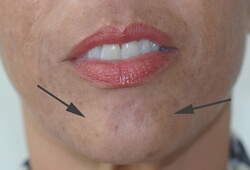 Specifically, the chin area. Here, there is a small muscle called the mentalis that over time can trigger rippling or indention of the skin on the chin by repeatedly contracting. Often referred to as "pebble chin", Botox is a great tool to help reverse this change and recreate the smooth, softer-looking chin of your youth.
If the shape of your chin has changed too, then Botox and Dysport can be used in combination with fillers such as Restylane or Juvederm to fill-in areas that have lost volume over time. Typically, we start to see "pockets" or concavity on both sides of the chin just below the corners of the mouth. This can give the area around the mouth an aged and hollow appearance. By adding a touch of volume here in combination with Botox in the mentalis muscle, you can regain a softer, fuller and more youthful contour in your lower face.
---