Have you had freckles your whole life? Or maybe you have a darker skin type or a long history of sun exposure and you've noticed small brown spots popping up everywhere?  Whatever you call them – sun spots, freckles, birthmarks or brown spots—there's a good chance that you have a few that you wish you didn't.  One uncommon place for these spots is the lips. No one is happy with attention-drawing discoloration on such a highly visible area as the mouth! If you're a woman trying to hide these, your lipstick shades are limited to the very dark end of the spectrum. And lip gloss is completely out of the question!
Many people worry that these spots are a sign of something bad, but in most cases they're harmless. And if you've wondered about laser removal of brown spots on a sensitive area like the lips, you've landed on the right page! Lasers can safely and effectively remove dark spots from anywhere on the body, even the sensitive mucosa of the lips. The specific type of laser that we use at Celibre Medical Corporation for this treatment is the q-switched YAG laser.
The q-switched YAG laser is safe to use on anyone, regardless of their skin type or color. Treatments for brown spots on the lips are usually quick and relatively painless. Best of all, there is no downtime! Most people see improvement after just a single treatment and many get complete results after three!
Don't struggle trying to cover up unwanted dark brown spots on your lips. Lasers offer you a unique, effective and safe solution!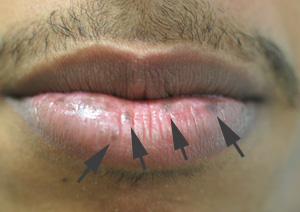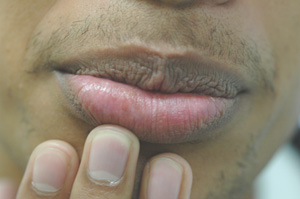 Sun Spot Removal Before and After Pictures
After laser brown spot removal, consider wearing lip protection that has SPF (sun protection factor) in it if you spend a lot of time outdoors.
---