Stretch marks that appear darker in color (hyperpigmented) are very common in medium to darker skin types. This is caused by an excess of melanin in the areas of skin that have been traumatized by overstretching of elastin fibers (elastin is one of the skin's building blocks).
Learn more about Celibre Medical Los Angeles Stretch Mark Removal Treatments – www.celibre.com/stretch.
Schedule a FREE stretch mark treatment consultation, www.celibre.com/contact-list.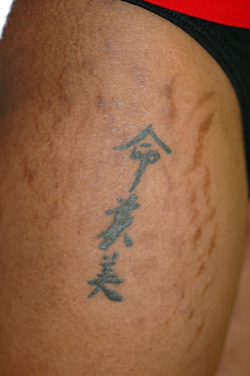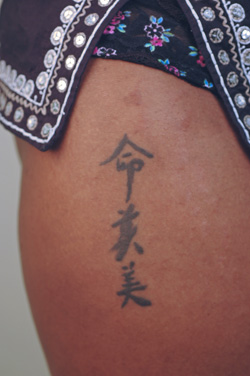 Before and After pictures of laser stretch mark removal for dark skin. Celibre Medical, Los Angeles laser stretch mark removal.
More Los Angeles laser stretch mark removal patients before and after pictures at celibre.com/stretch-marks-laser-removal-before-after-pictures-photos.
Lasers known as Q-switched lasers are very effective at breaking up the pigmentation and fading the color. The body responds very well to this, and these treatments are safe and effective for all skin types. Most patients begin to see improvement in as little as 2-3 laser treatments spaced four weeks apart. There is no downtime, and treatments typically are less than 30 minutes long.
Lori Haney, RN, MEP-C
Certified Medical Laser Safety Officer
---