All too often, we are contacted by consumers only asking about pricing of our services or asking why we aren't as "cheap" as the "other place." We try to use this opportunity to educate these consumers about the importance of being concerned not only with price of services, but more importantly, the safety and efficacy of the services they are purchasing.
Potential patients often call to ask the price of (one) treatment. While this is certainly a determinant in the total cost, it is only one factor. The other important one is the total cost and this depends on the number of treatments. The number of laser hair removal treatments required will depend on your skin type, the laser used, whether you're tan or not, the color of your hair and the coarseness of your hair. By using the laser most appropriate for your skin type, we are able to offer you the quickest results and also the greatest % loss of hair, which is another important factor that tends to be overlooked by consumers until they are shopping for their second hair removal facility because the first failed. While price per treatment is important, the number of treatments is just as important and the end results (over 75% – 95% PERMANENT hair loss) are the most important factors, according to our patients.
For example, we choose not to compete with the $29 laser hair removal special offered in community coupon books. All too often in advertisements like these, there is some "catch" that's used by the office providing the procedure to wiggle out of honoring the advertised price. Maybe it's that you have to come in on Wednesdays or have a certain skin type or some other wacky requirement. The bottom line is that we have found these " laser promotions" more often to be sales gimmicks and would rather be straightforward with our patients from the start about the price of our services.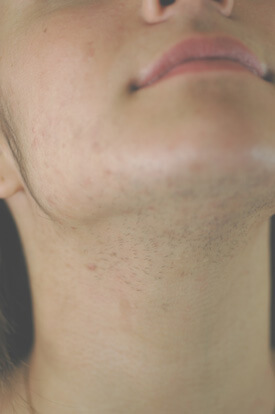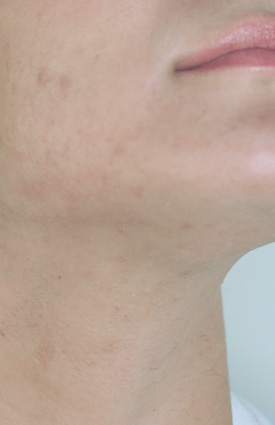 Laser Hair Removal Before and After Pictures
We have also found that many other facilities sell "packages" of treatments. While we do offer some packages of laser hair removal treatments at a discount and generally do not have a problem with selling treatments this way, we have seen a higher volume of patients that had previously prepaid for a package of procedures only to find out that their facility is no longer in business. For this reason, we sell our treatments primarily one at a time to give our patients confidence in our facility.
When considering a cosmetic dermatology facility on price alone, you may be better served by inquiring as to the laser technology being used, who performs the treatments, and how experienced they are at the treatments being offered? Does the facility have lasers and protocols that are safe and effective for your skin type? Does the facility offer patient education, pre and post treatment instructions? If you haven't thought to ask – you might consider it.
Many consumers assume (understandably but mistakenly) that only physicians are able to render safe laser hair removal or injectable treatments. Our position is that it is training, not title, that makes for a safe and effective laser hair removal treatment. Whether a physician or registered nurse performs the procedure and regardless of price – be more concerned with the training and experience of the practitioner rather than the abbreviations after the name. And be as concerned about the expected outcome as the cheapest price.
Keep in mind that your face, your body, your appearance are all important assets. Place value on experience and training rather than pricing alone. A little bit of research will make you an educated consumer and will go a long way in protecting your most valuable asset – you.
Lori Haney, RN, MEP-C
Certified Medical Laser Safety Officer
---