There certainly can be, but it all really depends on two things: which acne laser treatment you have and what you consider to be "downtime".  Let's talk about what "downtime" is first.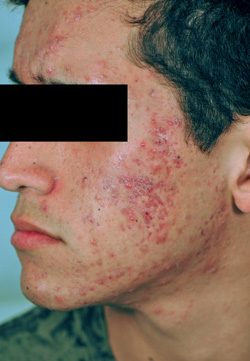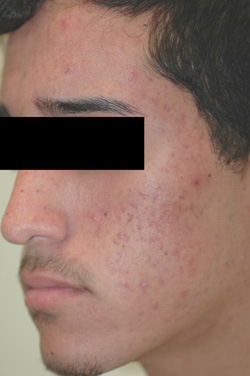 Downtime refers to time away from your regular work and/or school activities. Sometimes after acne laser treatments, downtime is mandatory. Following photodynamic therapy (which makes your skin light sensitive), it's mandatory that you stay out of the sun for 2-3 days. This means that we'd ask you to be indoors for that amount of time after your acne laser procedure. More than likely, this will keep you away from your normal activities. If you need or want photodynamic therapy (or PDT), then you will need some downtime to recover. This treatment is aggressive, but it is a great option for those who need that sort of approach. After PDT, the typical amount of downtime you can expect is around five to seven days.
With other types of acne laser treatments, there is no downtime. Aramis laser treatments may cause a minor amount of redness and irritation at the time of treatment, but most patients can return directly to work. Blu-U treatments also have no downtime. If you decide one of these is right for you, then you typically can get right back to business as usual.
Acne laser treatments are varied. We offer a range of treatments that will not only help your acne get better, but that fit your lifestyle too.
---