Since launching fractional laser resurfacing in 2013, we have had incredible results and feedback from our patients in treating traumatic scars. As an example, the patient below suffered multiple lacerations to her forehead during a car accident and had to be stitched up to close the wounds. After the stictches dissolved, she came to us concerned about the lines left in the forehead.
We used the Sciton profractional to resurface the skin, slowly removing scar tissue over a series fo three treatments. Because this laser is safe for all skin types, it is easy for us to provide fractional resurfacing for Asians, Hispanics and even African Americans.
Look at the results below after three Profractional laser resurfacing treatments.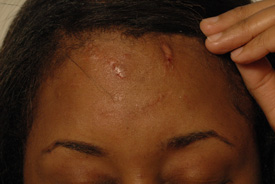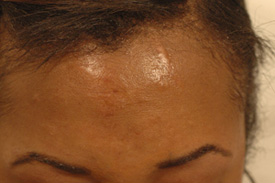 ---