Although there is no laser technology that completely eliminates stretch marks, there are definitely laser treatments that can improve the texture and color of stretch marks.
For instance, many stretch marks may appear dark (hyperpigmented). This is most common in those patients that have darker skin. This darkening of the stretch marks may draw more attention to the area and very rarely fades completely on its own (as with red stretch marks).
Some patients rely on bleaching creams with hydroquinone or exfoliants to remedy the situation. These products may cause irritation, may not work at all, have safety concerns with prolonged use, or generally take too long to achieve any improvement – if at all.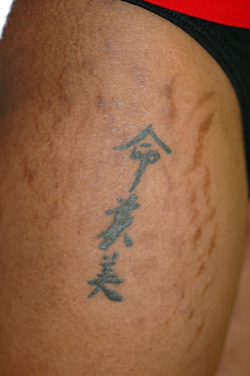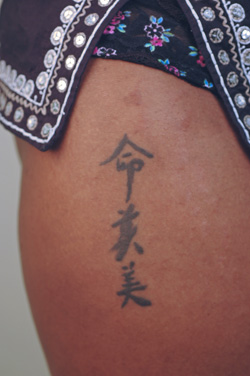 With class IV medical lasers, the concept is much different than with bleaching. By using Q-switched YAG lasers, we are able to safely and effectively fade dark stretch marks by breaking down the pigment in the skin. Because the darker pigment is caused by trauma to the skin (post-inflammatory hyperpigmentation or traumatic pigmentation), gentle treatments work best to resolve the condition. Because q-switched lasers can also stimulate collagen formation through the use of thermal energy, patients may notice improvements in the texture of the stretch marks as well as the color.
The Q-switched YAG laser is a technology that is very safe for all skin types. Treatments usually are less than twenty minutes with minimal to no discomfort. Most patients require six to eight treatments for optimal results spaced four weeks apart. However, it is not unusual for many patients to see dramatic improvement with four laser stretch mark removal treatments.
Although we cannot erase the damage caused by stretch marks, knowing that there are good, reliable options is a good place to start for many.
---