We talk often of how women can benefit from treatments such as Botox injections and dermal fillers such as Juvederm and Restylane. But, little is mentioned about how men can also benefit from these services. Although men usually aren't eager to talk about cosmetic treatments with others, it is not uncommon for them to be consistent users of Botox Cosmetic because of the good, consistent outcomes and improved appearance. For example, men frequently have the forehead as well as the frown lines (glabella area) injected with Botox. A smoothing out or complete resolution of forehead lines and wrinkles can take years off one's appearance – male and female alike.
Read About All Celibre Medical's Facial Shaping Techniques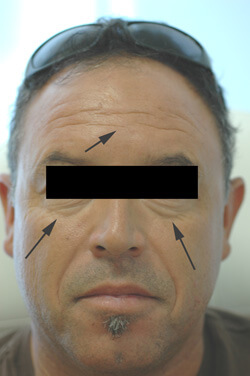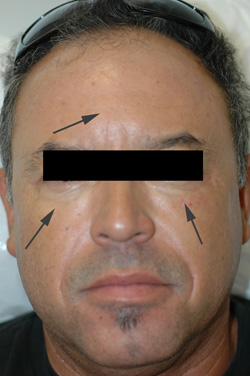 Botox for men before and after photos
Men tend to have a very strong, over-active forehead muscle (frontalis). The muscle takes sometimes has a thickened and/or raised (hypertrophy) appearance, similar to a bulging muscle. After consistent use of Botox Cosmetic to relax this large muscle – the muscle mass becomes smaller resulting in dramatic reduction of the muscle mass and the lines it causes. Besides treating the forehead and the area between the brows, men also benefit greatly from using Botox injections around the eye area to soften and/or resolve crows feet lines.
A free, private consultation is the first step in learning more about the many benefits of Botox.
Lori Haney, RN, MEP-C
Certified Medical Laser Safety Officer
---