The answer is simple: men like you benefit from Botox in exactly the same way as women do.  Botox works just as effectively for men as it does for women, and we often treat men and women in the same facial areas. The major difference between men and women using Botox is that women are much more likely to tell their friends about it! It's still more socially acceptable for women to have Botox than men, but we're finding that that's quickly changing!
A man's face ages in much the same way as a woman's. Over time, repeated contractions of the muscles of the forehead and between and around the eyes can create deep lines, wrinkles and creases that contribute to an aged appearance. And while society may view and accept male aging as a mark of wisdom and distinction, many men feel differently. They worry about looking older just like women and want options to fight it. Botox relaxes muscle contractions, smoothing skin and returning a more rested and youthful appearance.
We also find that many men have much stronger facial muscles than women, as men tend to have more muscle mass naturally. Higher doses of Botox might be necessary, but we still use Botox in the same places: between the eyes (glabella), around the eyes (crow's feet) and the forehead. Usually, we find that the longevity of Botox is about the same for both.
So, yes, men can and do benefit from Botox. More and more of them are becoming faithful Botox users and discovering the simple yet effective way Botox helps renew and refresh their appearance in a natural yet dramatic way.
*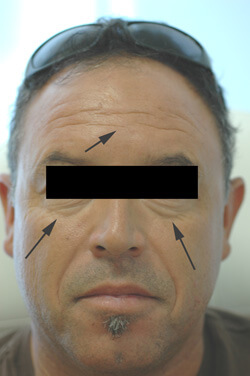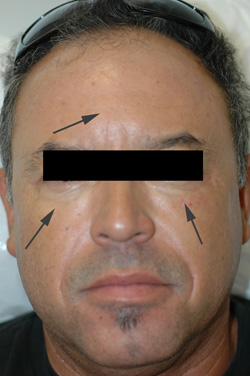 Botox for men before and after photos
---