Can Lasers Shrink Pore Size?
Pore size is partly determined by genetics. Some have large pores and some have small. Pores ize is also affected by age and generally older patients with less pliable skin will have larger pores. There are options to help improve the appearance of large pores and lasers are one.
What Lasers Can Help?
At Celibre Medical, we use more than one laser to help improve pore size. Ultimately, stimulating the production of new collagen using heat from laser treatments is key to keeping the skin healthy, firm and elastic – all of which will contribute to improving pore size. To stimulate the production of collagen we use the Sction Profractional (fractional resurfacing) laser, the Palomar Q-Yag V (q-switched Nd:Yg) laser and the Quantel Medical Aramis (Erbium Glass) laser. All will help in the process of renewing skin via collagen stimulation.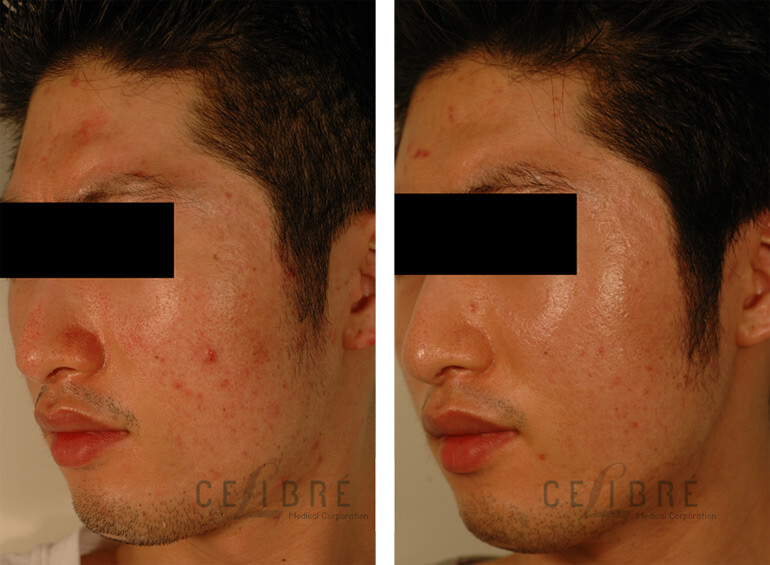 The Role of Skin Care Products
Skin care products are also very important for the reduction of pore size and we encourage patients to consider either Retin A or Glycolic acid products during and after their laser treatment program.
---