Restylane is a hyaluronic acid (HA) filler used for the correction of fine lines, folds, and shaping of the face. Restylane injections typically provide good outcomes for anywhere between three to six months with the average length of time being four months for patients new to Restylane treatment.
Experience and research supports the that Restylane injections may last longer with consistent use of fillers (every 4-6 months). This is related to the body's response to make collagen in the treated areas – a good thing! Medicis (the manufacturer of Restylane) has now provided research to support that benefits may last as long as eighteen months but only when used consistently. Technique and areas being treated will also have a role in longevity of the Restylane injections.
Read About All Celibre's Facial Shaping Techniques
Los Angeles Restylane Injections, celibre.com/restylane.
Schedule a FREE Los Angeles Restylane consultation, www.celibre.com/contact-list.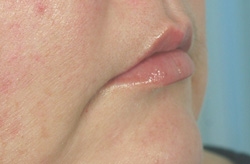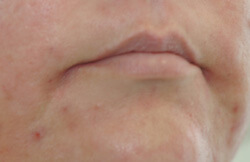 Mouth frown revision with Restylane. More Restylane Los Angleles before and after pictures at celibre.com/restylane-injections-before-after-pictures-photos.
Lori Haney, RN, MEP-C
Certified Medical Laser Safety Officer
---