Rosacea is a condition that does not have a cure, although it may be well-controlled and treated with pulsed dye laser treatments. When treating facial redness or Rosacea, pulsed dye lasers are extremely effective and safe for most skin types with persistent facial redness or flushing. The newer generation of pulsed dye lasers has the ability to render very aggressive or non-aggressive bruising laser treatments depending on whether or not the patient is able and/or willing to have social downtime.
Also, the patient's skin type determines whether or not aggressive treatments are appropriate. For those patients that have aggressive laser treatments, most will see dramatic improvement within four treatments spaced 4 weeks apart. For non-aggressive treatments, the expectation is usually six to eight Rosacea laser treatments spaced four weeks apart.
Laser treatments offer a good option for those Rosacea patients seeking an alternative to long-term topical medications and regimens.
Long Beach Rosacea laser treatments by Celibre Medical, celibre.com/rosacea.
FREE consultation for Long Beach Rosacea laser treatments, celibre.com/contact-list.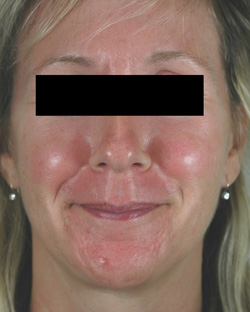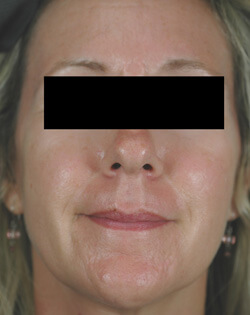 Rosacea laser treatment before and after pictures
Lori Haney, RN, MEP-C
Certified Medical Laser Safety Officer
---