Many patients don't realize how quickly and effectively class IV medical lasers can completely resolve spider veins without any downtime. Red, purple and blue spider veins are all treatable with lasers. Even darker skin types may be safely treated for spider vein removal with long-pulsed Yag lasers.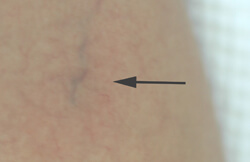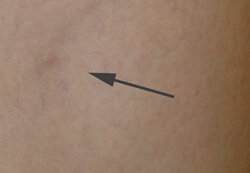 For most spider vein removal patients, a treatment plan of 3 to 4 is average. If a patient has very large areas or large veins being treated, a series of six laser treatments may be recommended for optimal results. Patient compliance with post-treatment recommendations is critical in enhancing and maintaining spider vein removal results. In most situations, patients are pleased to see obvious progress after each and every spider vein removal treatment.
Class IV medical lasers are a good option to consider for the removal of spider veins and 3 to 4 laser treatments is a very realistic estimate of how many visits it will take to accomplish the goal.
---