As experts in laser hair removal, we can tell you that not all laser hair removal programs are equal. At Celibre Medical, we have developed proven, effective laser hair removal treatment programs that allow our patients to enjoy between a 75% and 95% permanent reduction of their unwanted hair. In our experience, this level of hair removal is usually achieved after 6 to 8 treatments.
We've developed some common recommendations that we give to each patient to help get the most out of their laser hair removal treatment. We ask that you keep all your regularly scheduled appointments, to stay on the correct time interval between treatments. We also ask that you shave to removal unwanted hair during your treatment. Plucking or waxing removes the hair from the follicle, so that laser becomes much less effective at damaging it.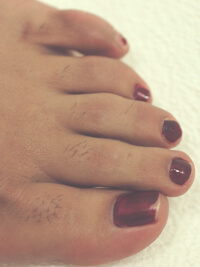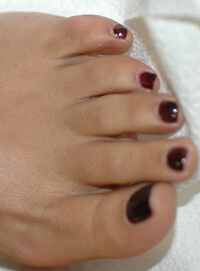 Permanent Laser Hair Removal Before and  After Pictures
While most patients enjoy excellent results in 6 to 8 treatments, some see the same level of improvement after only 4 treatment sessions. The bottom line is that there is some variability, but if you're not seeing a significant reduction in the amount of hair after 2-3 visits at your practitioner's office, it may be time to switch. And if you're pressured to sign up for a 6 or 8 treatment "package", resist the urge. If you sign up with the wrong practitioner, you may not be able to get a refund.
Finally, we have identified a few different factors that may lead to more than the recommended number of treatment sessions. Hormone imbalances (like PCOD) and fine hair or hair that is light brown (not dark brown or black) will usually require more treatment sessions to get optimal results. We have also found that certain ethnic groups generally require more treatment sessions as do large areas, like the back or the legs.
We believe in being up front with our patients and educating them thoroughly about their procedure prior to beginning treatment. We've found that preparing you for the road ahead not only makes for a happier ride, but also gives you greater satisfaction at the end.
---