*Are there many colors in the tattoo?
*What is the skin type of the tattoo removal patient?
*Are there stubborn light colors such as blue, lavender, etc. in the tattoo?
*What is the patient's preference for speedy tattoo removal treatments vs. potential skin tone changes?
*How experienced is the nurse or physician providing the laser tattoo removal treatments?
*What laser equipment is being used for the tattoo removal? Is it old or current?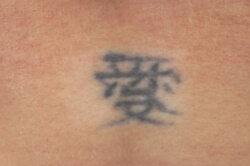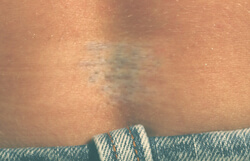 Most laser tattoo removal practitioners refrain from providing an exact number of tattoo removal treatments but will offer a very broad range of treatments such as 5 to 15. Providing realistic expectations for laser tattoo removal treatments combined with an appropriate and safe treatment plan is the key to keeping tattoo removal patients happy and motivated with the treatment program.
When choosing a laser tattoo removal facility, make certain that they have the right laser technology for your skin type and the tattoo ink involved. Although the number of treatments is important when considering price, it is just as important for the laser tattoo removal treatments to be safe.
---