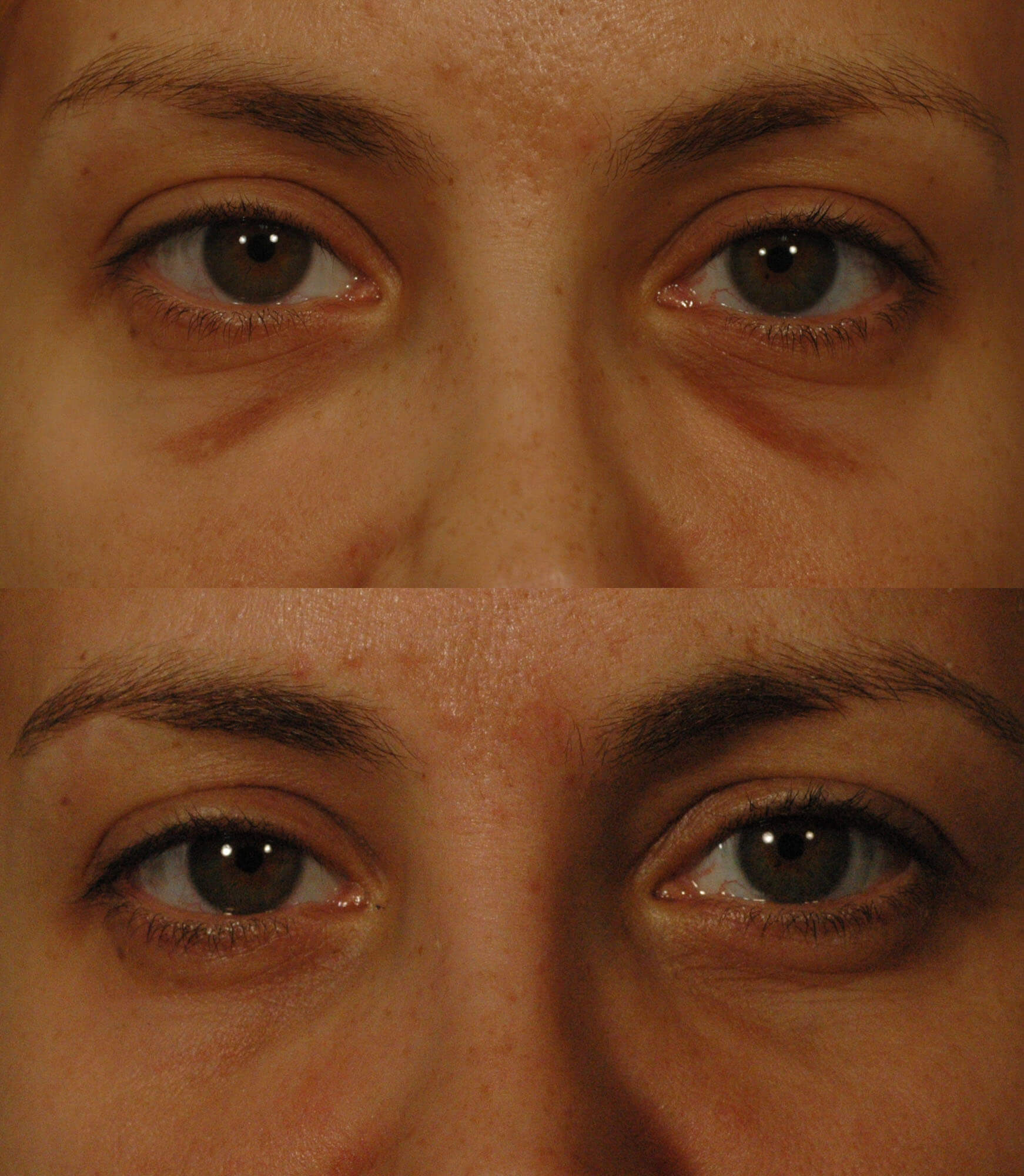 Hemosiderin staining is a pigmentation concern caused by extreme bruising and often seen in patients that are medium skin types and being treated for spider vein removal or after injections such as Juvederm and Restylane.
Recently a patient came to us after having been badly bruised from under eye injections many months prior. She could not find anyone in Los Angeles to treat the dark streaks under her eyes until she found us.
Look at what a couple of gentle q-switched Nd:Yg laser treatments can do to remove long term hemosiderin staining that has been left as a byproduct of injection treatments.
Needless to say, our patient was thrilled to put this issue behind her. If you've got a hard to treat cosmetic skin issue, call the laser experts at Celibre Medical today.
---