We've all had a bad bruise at one time or another. You know the kind. Deep, dark purple that fades to varying shades of blue, green and yellow (slowly) over a period of weeks until it's gone. If you've had a deep bruise that left a brown spot after it resolved, you may be dealing with a case of hemosiderin staining.
Hemosiderin staining doesn't happen to everyone after a bruise, but if you have a medium skin type (Asian, Hispanic or light African-American) or if you've had sclerotherapy injections for spider veins or dermal filler injections you may be at a higher risk of developing this problem. Basically, it happens when some of the components of your red blood cells are trapped in the skin as a bruise resolves. This results in a "stained" or dark appearance of the area which can last a very long time without treatment.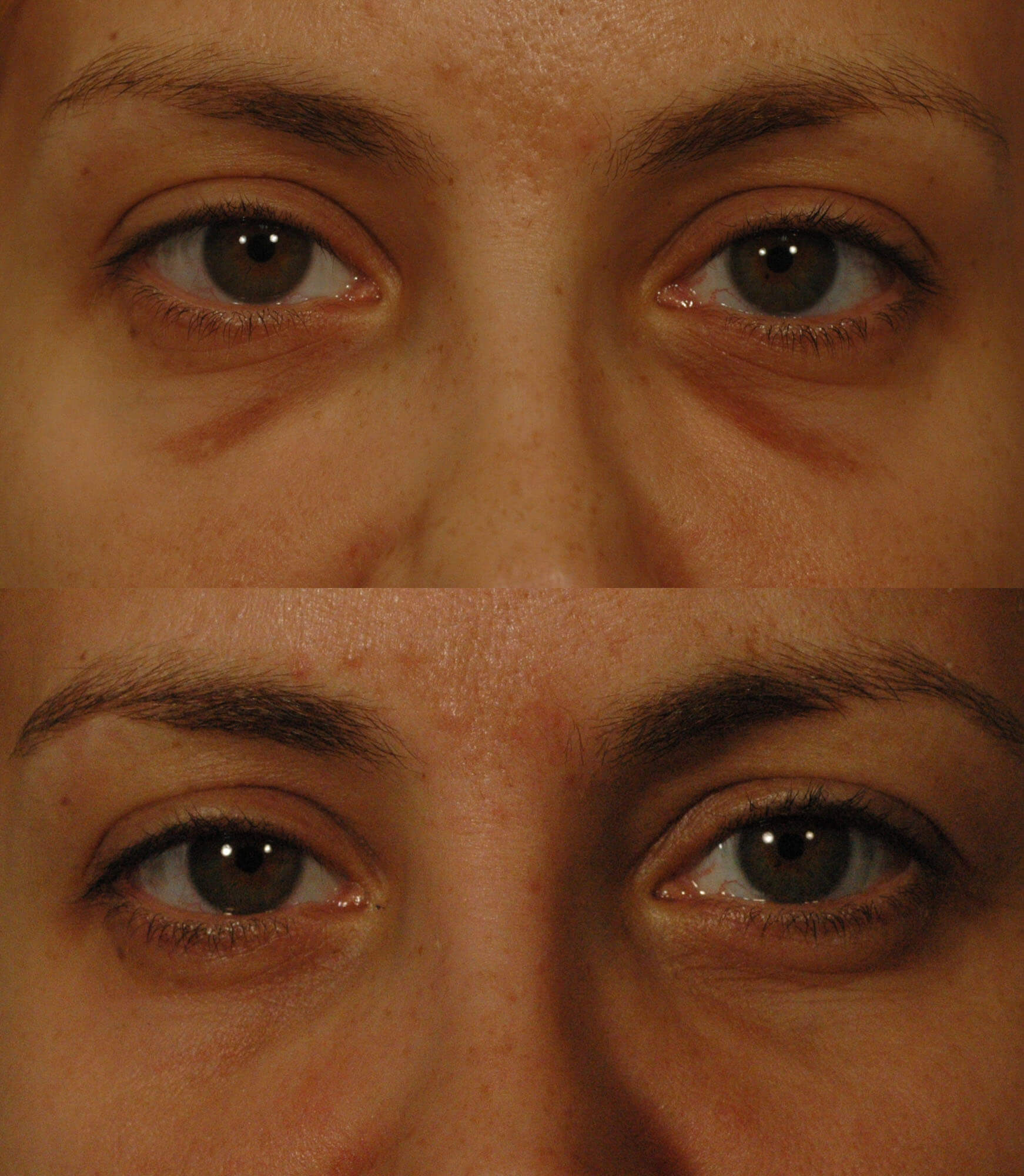 Here are photos below of a patient who came to us for help after she'd had filler injections beneath her eyes. She'd had bruising immediately after her treatment that just hadn't gone away over a long period of time. To make matters worse for her, she couldn't find anyone in the Los Angeles area that would help her!
With just a couple of gentle q-switched Nd:Yag laser treatments, we were able to remove her hemosiderin staining. She was extremely grateful and we were very happy that we could help her.
Don't suffer with this tough problem any longer! If you think that you have hemosiderin staining from a previous procedure or injury, please give us a call and come see us for an evaluation. We have effective, proven laser solutions that are safe for every skin type.
---