Although most of us know the reasons why we should wear sunscreen, many do not know how to use sunscreen effectively. When receiving class IV medical laser treatments or any light-based skin treatments, a minimum of SPF (sun protection factor) of 30 should be used. There is no research that supports that using SPF higher than 45 offers any more protection and usually leads to a false sense of security and wasted money.
Here are some simple tips to follow:
*Use a liberal amount of sunscreen to cover all exposed areas
*Use water-resistant sunscreen for water activities or excessive perspiration (working out, sports activity, etc.)
*Re-apply the sunscreen every two hours when outside for an extended period of time or after being in the water
*Use oil-free sunscreen if you are prone to acne
*Use sunscreen even on a cloudy day inasmuch as UV exposure is still a concern
*Sunscreen should be used even when driving in the car
*Besides the face, many people forget to protect the hands, neck, and chest with sunscreen on a daily basis. (poikiloderma = sun damage to the neck/chest areas)
Age spot (sun spot) removal, celibre.com/sun-spots
To schedule a FREE age spot (sun spot) removal consultation, visit celibre.com/contact-list.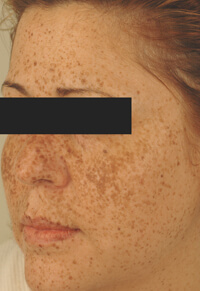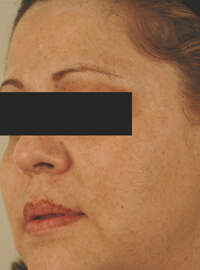 Age spot removal before and after pictures, celibre.com/sun-spots-laser-removal-before-after-pictures-photos
Lori Haney, RN, MEP-C
Certified Medical Laser Safety Officer
---