We often hear this statement from frustrated prospective melasma patients during their initial consultation. It's not unusual to meet women that have been on high percentages of hydroquinone for quite some time with little or no effect on their melasma. This lack of positive results often goes hand in hand with much expense and/or irritated skin.
Although we agree that hydroquinone is a mainstay for lightening the brown facial discoloration associated with melasma – we are firm believers that it is the total "recipe" that makes all the difference in why one melasma patient responds well to hydroquinone products and others do not.
Celibre Medical Los Angeles Melasma Treatment.
Los Angeles Melasma Treatment Free Consultations.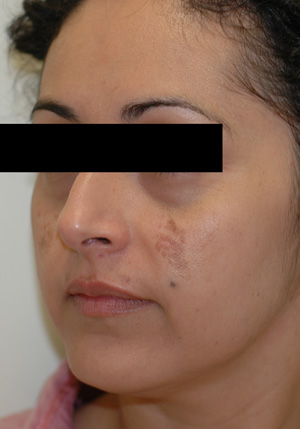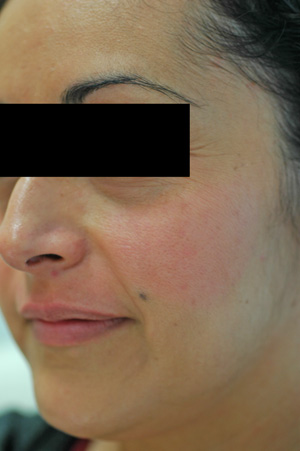 Los Angeles Melasma Treatment before and after pictures.
For example, there are many other ingredients such as Bearberry and Kojic Acids in addition to hydroquinone that offer a lightening effect for melasma. Having a knowledgeable practitioner that tailors the melasma treatment plan to the individual and monitors their condition throughout the treatment plan contributes greatly to a positive outcome.
Although there is no cure for melasma and the condition is considered chronic, there are many hydroquinone options available to improve and control this very emotional condition. Find a melasma doctor that is willing to involve you in the teaching process to help you meet your goals.
Lori Haney, RN, MEP-C
Certified Medical Laser Officer
---