It certainly can be. And until the advent of laser technology, there simply wasn't an effective option to help people who had unwanted brown birthmarks. An important part of understanding what birthmark laser treatment can do for you is to have the right expectations.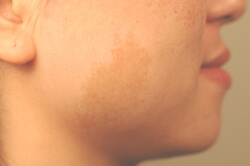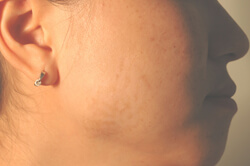 Just like the variety you see in birthmarks (colors, sizes, shapes, location), the results can vary from person to person too. Unfortunately, we can't predict who will have complete removal of their birthmark versus significant fading. We also see rare cases where after successful laser treatment of an unwanted birthmark, it returns. This usually happens within the first one to three years following treatment, and the most common factor among those who experience this is sun exposure.
We let our patients know that it's difficult to predict exactly how many treatments it will take to see optimal results. This is because the pigment in the skin may be at several different levels. We counsel our patients that treatment of birthmarks with laser removal is very individualized. Improvement after each session can help us better determine your response to treatment, but it may take some time to see how effective the laser treatment will be for you and better give us an idea of how many sessions it will take.
Lastly, our practice has only licensed nurses, nurse practitioners, physician assistants and physicians who evaluate and perform laser birthmark removal. Always have your birthmark evaluated by a licensed medical professional before you start laser birthmark removal. A crucial part of successful treatment of any condition is having the proper diagnosis from the start.
Celibre uses q-switched and Erbium fractionated laser technology to treat pigmented birthmarks. These lasers are safe for any skin type (color), and treatments generally take less than 10 minutes.
If you have a brown birthmark, we have an option for removal. We've helped thousands of patients with their birthmark and we can help you. Through our extensive experience, we've honed our skills, knowledge and expertise in this area. We can help you decide if pursuing laser treatment for your birthmark is the right choice for you.
---