We understand that if you're shopping around for laser hair removal services, you want to make sure that you get the very best treatment for the lowest price possible. If you've spent some time browsing this subject on our site, then you understand there are many factors that affect the price of a laser hair removal treatment. One of those is the type of equipment or the laser hair removal device used.
You may not know there are several different, yet effective, devices out there for effective laser hair removal. The best one for you depends on your specific skin type or color. If you have a lighter skin type—like Caucasian, Hispanic or Asian, East Indian or Filipino, then the Lumenis LightSheer is an excellent choice for you.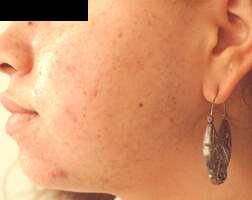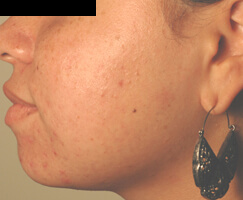 Laser hair removal before and after pictures
The Lumenis LightSheer laser has been the choice for thousands of laser hair removal practices the world over. Tens of thousands of these devices have been purchased and continue to perform as a workhorse of those who provide laser hair removal.
The reason the LightSheer works so well is that the wavelength of light it uses (810 nanometers) penetrates to the perfect depth to reach the base of the hair follicle. During treatment, the heat from the laser compromises the hair follicle's blood supply so that it can no longer generate hair. This very particular wavelength and it's high absorption by hair means that more energy goes into the target and very little is absorbed into other skin tissues. Not only does this make the LightSheer more effective, it makes it safer too as it reduces the risk of unwanted side effects.
We proudly offer laser hair removal services with this device at Celibre Medical. We know that this laser is not only effective, but consistent and trustworthy. For patients with an appropriate skin type, it is by far our first choice for laser hair removal anywhere on the body. We choose our devices based on performance, safety and market reputation—not simply cost. We let our patients know this because we believe it's important for them to do the same when choosing a laser hair removal practice and practitioner.
---