Patients and potential patients often ask us "what is the best laser for laser hair removal". While the answer to this question depends on your skin type, we have found at Celibre Medical (and so have thousands of other laser hair removal practitioners) that the Lumenis Lightsheer is an excellent laser hair removal device, especially in the treatment of lighter skinned patients. Generally speaking, the Lumenis Lightsheer is used for skin types between Caucasians and dark Asians like East Indians and Filipinos, and the Lightsheer is the most widely purchased laser for laser hair removal. It has an installed base (number of units) in the tens of thousands and has stood the test of time in the laser hair removal market.
The reason the Lightsheer works so well for laser hair removal is that it penetrates to an ideal depth in the skin to heat up the base of the hair follicle. By penetrating to the same depth as the base of the hair follicle, most of the light energy from the laser is absorbed by the hair follicle. This in turn creates the injury necessary to ensure that the small blood vessel that supplies the hair ceases to function. When this happens, the hair no longer grows.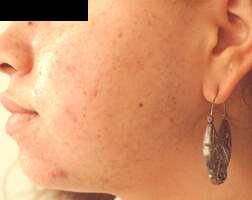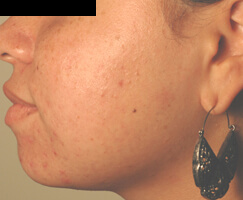 Laser hair removal before and after pictures
Although we recognize that there are many laser choices available for your laser hair removal procedures, at Celibre Medical we take a conservative approach in choosing our lasers and one of the main factors is the laser's longevity and reputation in the market. The Lumenis Lightsheer laser has been doing excellent laser hair removal for years and it is the most widely purchased laser hair removal laser. For these reasons, we use it more often than any other laser for our Los Angeles laser hair removal patients.
Lori Haney, RN, MEP-C
Certified Medical Laser Safety Officer
---