Are you thinking about plumping your lips, but are deathly afraid of looking like those silly, duck-lipped celebrities. We understand.  At Celibre Medical, we want you to be 100% confident and comfortable with your decision to have lip filler. This is why we've compiled a set of before and after photos of real-life patients who want natural looking results – just like you!
Take a look through our photos and know that your goals are the same as ours: fuller, plumper, kissable lips that are totally yours, but better! We want you to look like you—not a fake-looking celebrity. These pictures illustrate the skill and artistry of our lip injectors. Lip filler treatments are a highly individualized procedure that can be tailored to perfectly fit your needs.
Lip injections do not follow a cookie cutter approach and can provide volume, correct asymmetry, better define your lip borders, or accentuate cupid's bow (the little arch in the middle of your upper lip). Our injectors work diligently to ensure that your filler looks natural, soft and pleasing and that your lips enhance your overall beauty and don't become an unwanted or unnatural looking focal point.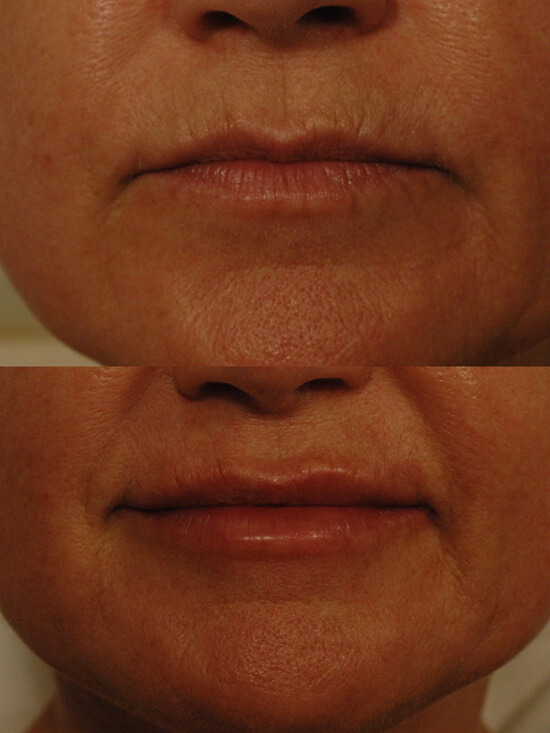 Restylane to Improve Smoker's Lines Before and After Juvederm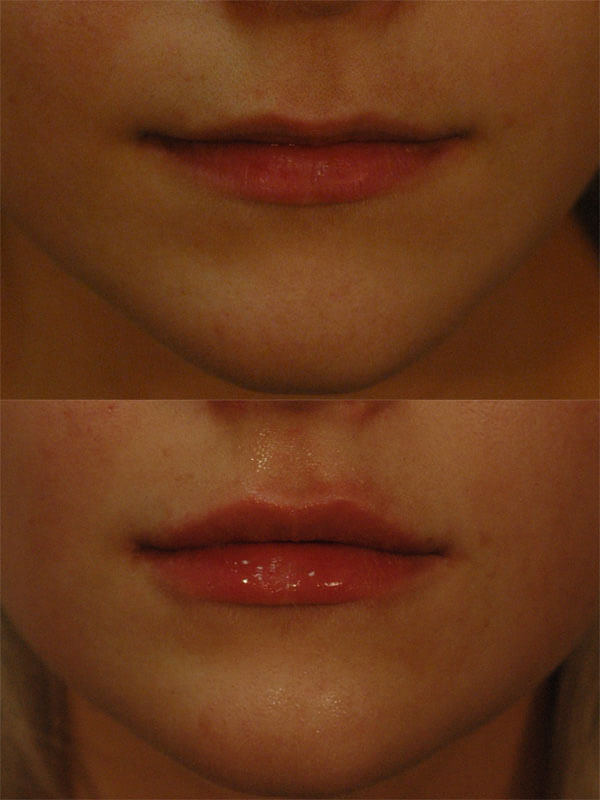 Adding Body and Volume to Upper and Lower Lips with Restylane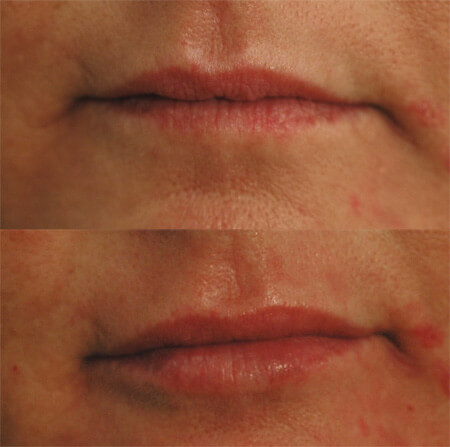 Smoothing and Plumping Lips Before and After Restylane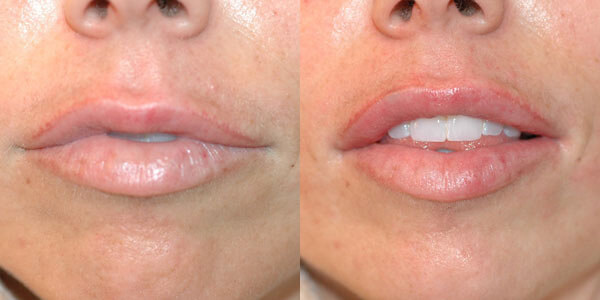 Correcting Lip Symmetry Before and After Restylane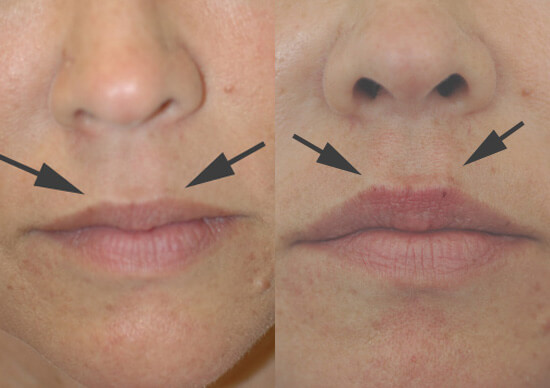 Creating Philtral Columns Before and After Juvederm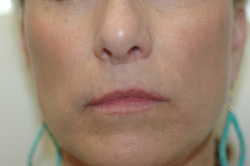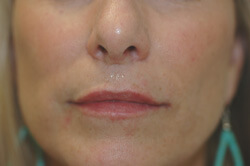 Defining Lip Borders Before and After Juvederm
---